Authorities at the Colorado state prison in Buena Vista kept an inmate shackled to a chair for five and ½ days without sleep or exercise, never turned off the lights, and strip-searched and cavity-searched him 17 times even though he was under the constant watch of a guard. Prison officials suspected inmate Brian Willert, 29, of swallowing bags of heroin and wanted to collect the evidence.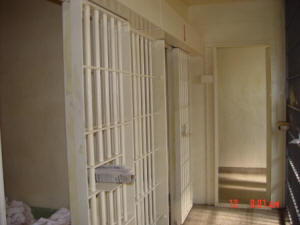 They eventually did, but the judge hearing the case, Chaffee County District Court Judge Charles Barton, threw out the evidence, saying that prison authorities could have achieved the same goal in a few hours by obtaining a court order to administer a laxative. What prison officials did to Willert was an unreasonable search, Barton held.
"Forcing a shackled inmate to sit in a chair for over five days posed, in the court's opinion, an unreasonable risk to the life and health of the inmate," Barton said in his July 14 ruling. "It is difficult for the court to imagine a more intrusive procedure. Defendant was watched every minute for over five days. He was not permitted to meet the basic human need to lie down and sleep."
Barton also questioned what the repeated strip searches had to do with security and criticized prison officials for failing to check on Willert's health after he tested positive for methamphetamine on day four, suggesting a balloon had broken. But Barton rejected Public Defender Patrick Murphy's contention that what was done to Willert constituted cruel and unusual punishment.
Willert was placed in a "dry cell" without a sink or toilet after his girlfriend told prison authorities she had passed balloons of what she thought was heroin to him during a visit. That is standard procedure for the Colorado Department of Corrections, director of prisons Gary Golder told the Rocky Mountain News. But "dry cell" stays rarely last more than a day, he said. Still, Golden said, the department's inspector general will investigate. "Did the staff violate the policies or do something inappropriate?" he asked.