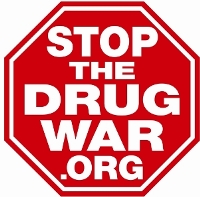 With Ohio joining the ranks of the legal marijuana states, a majority of Americans now live with legalization.
Marijuana may be about to conquer another Midwest state.
A Kansas poll has two-thirds support for marijuana legalization, a bipartisan group of lawmakers calls on DEA to deschedule marijuana, and more.
A Colorado safe injection site bill gets pulled in the face of a gubernatorial veto threat, the New York Senate attempts to address issues hampering the rollout of the legal marijuana industry, and more.
Vancouver Police crack down on shops selling magic mushrooms, Pennsylvania lawmakers consider marijuana legalization -- including a state liquor store model -- and more.
Most Michigan state job seekers will not have to worry about pre-employment pot tests anymore, the Senate approves a bill that would allow VA docs to recommend medical marijuana for veterans, and more.
Sweden is moving to broaden access to the opiate overdose drug naloxone, one of three Vancouver magic mushoom shops raided by police last week has reopened and the other two will be reopening shortly, and more.
A New York assemblyman wants to ban marijuana billboards, Utah medical marijuana dispensary workers vote to unionize, and more.
The Florida Supreme Court hears oral arguments over whether a marijuana legalization initiative will appear on the November 2024 ballot, a key House committee chair is moving to block marijuana rescheduling, and more.
Permission to Reprint:
This issue of Drug War Chronicle is licensed under a modified
Creative Commons Attribution license
. Articles of a purely educational nature in Drug War Chronicle appear courtesy of DRCNet Foundation, unless otherwise noted.