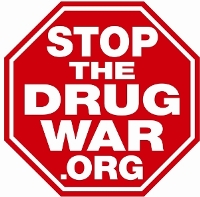 A new book takes a new look at crack.
There have been a couple of hiccups as marijuana legalization rolls out in Minnesota, Florida's attorney general thinks voters are too stupid to know that pot would remain federally illegal if the state legalized it, and more.
Wisconsin's Democratic governor signs a bill heightening penalties for fatal drug overdoses, Israel's Health Ministry says patients can be prescribed marijuana beginning in December, and more.
Four veterans are suing New York marijuana regulators over the application of social equity provisions, New Hampshire's governor signs a fentanyl and xylazine test strip decriminalization bill into law, and more.
The man who was once Colombia's most powerful cocaine traffickers gets decades in US prison, New Hampshire will study the state liquor store model for potential legal marijuana sales, and more.
New York sees its first marijuana farmers market open today, Australia sees its first federal marijuana legalization bill filed, and more.
Permission to Reprint:
This issue of Drug War Chronicle is licensed under a modified
Creative Commons Attribution license
. Articles of a purely educational nature in Drug War Chronicle appear courtesy of DRCNet Foundation, unless otherwise noted.