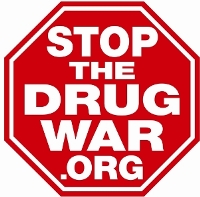 The state of Washington is breaking new ground in righting old wrongs.
There seems to be a growing consensus that our approach to drug use during pregnancy is worse than wrongheaded.
If you're in the marijuana business or thinking about investing in the industry, you need to read this book.
It's all guards gone bad this week.
American truckers are fed up with marijuana prohibition and testing policies, Rhode Island expunges 23,000 pot possession records, and more.
Florida's attorney general has a couple more weeks to try to take down a marijuana legalization initiative, Jammu & Kashmir cracks down on opium cultivation, and more.
Missouri NORML is threatening recalcitrant rural counties with court orders over their failure to get expungements done, a pair of senators file a bill to fight Mexican cartels by increasing southbound inspections near the border, and more.
Alabama issues its first medical marijuana licenses, the British Home Office is messing with festival drug checking, and more.
Oklahoma's governor vetoes a medical marijuana regulation bill, Texas's governor signs into law a bill allowing murder prosecutions for fentanyl overdose deaths, and more.
There are signals that a federal marijuana rescheduling decision will be reached this year, a Senate bill to crack down on drug cartel use of social media wins a committee vote, and more.
Permission to Reprint:
This issue of Drug War Chronicle is licensed under a modified
Creative Commons Attribution license
. Articles of a purely educational nature in Drug War Chronicle appear courtesy of DRCNet Foundation, unless otherwise noted.