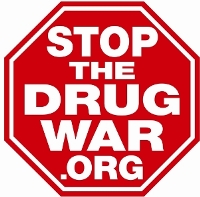 New York City opened safe injection sites in December, and now it is moving to have naloxone vending machines operating across the city by February.
Mississippi lawmakers are moving to pass a medical marijuana bill more than a year after voters at the polls said they wanted it, a bipartisan pair of Florida lawmakers are seeking to tighten regulations around Delta-8, and more.
An NYPD sergeant made a bad choice of a boyfriend, a Houston constable made a bad choice to escort what he thought was a load of dope, and more.
A Florida bill seeks to make it easier to prosecute drug overdoses as murders, an Austin initiative to decriminalize marijuana possession has enough signatures to qualify for the May ballot, and more.
Florida Democratic lawmakers urge the Republican legislature to pass a marijuana legalization bill, an Oklahoma Republica lawmaker wants to tighten up the state's medical marijuana law, and more.
Ohio marijuana legalization campaigners take a second stab at coming up with enough signatures for their initiated statute, Virginia lawmakers file bills to defelonize peyote and psilocybin mushrooms, and more.
It's January, and the marijuana bills are coming fast and furious, a Utah bill would create a psychedelic therapy task force, and more.
The prospects for home marijuana gardens in the Garden State grow dim, black men are bearing the brunt of the fatal overdose crisis, and more.
Permission to Reprint:
This issue of Drug War Chronicle is licensed under a modified
Creative Commons Attribution license
. Articles of a purely educational nature in Drug War Chronicle appear courtesy of DRCNet Foundation, unless otherwise noted.