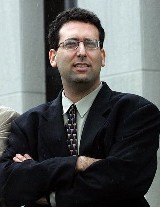 History
Member for

16 years 3 weeks

Blog
Stories by borden
---
by borden, February 21, 2008, 12:00am, (Issue #524)
We are pleased to offer the works "Over the Influence: The Harm Reduction Guide for Managing Drugs and Alcohol," "Women Behind Bars: The Crisis of Women in the US Prison System," and "Cannabis: Yields and Dosage," as our latest membership premium gifts.
---
by borden, February 21, 2008, 12:00am, (Issue #524)
How many more lives will be ruined by the drug laws before our leaders are willing to talk sense about them? Too many, here and everywhere.