Editor's Note: This year, Drug War Chronicle is going to try to track every death directly attributable to drug law enforcement during the year. We can use your help. If you come across a news account of a killing related to drug law enforcement, please send us an email at [email protected].]

Two South Florida brothers became the fourth and fifth persons to be killed in drug law enforcement operations this year when they were shot to death by police the night of February 1 at an apartment complex in Miramar. Police told WVSN-TV they opened fire when brothers Herson and Hedson Hilaire struck an officer with their vehicle while attempting to flee a drug raid.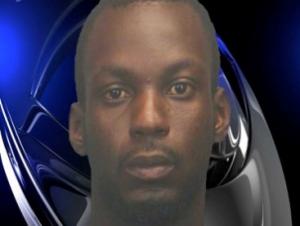 It is not known whether the police were uniformed or undercover. Police did not say the brothers were armed.
"The officer was struck by the vehicle," explained Miramar Police spokesperson Tania Rues. "He went over the hood of the vehicle. He was transported to the hospital. He suffered non-life-threatening injuries."
A later report from
NBC Miami
said that "the officer's injuries were minor and didn't require medical attention."
According to unnamed "sources" (read: the cops), four officers with the Safe Streets program observed "the suspected cocaine traffickers" inside a unit at the complex cutting several kilos of cocaine. The brothers grew spooked, ran to their car, and drove into one of the officers, prompting the other officers to open fire.
[Editor's Note: It is unclear why the brothers, who were allegedly involved in felonious activities, would do so in such a manner as to be visible from outside the apartment.]
The NBC Miami report said nothing about the brothers being inside a unit, only that officers "approached the Hilaire brothers, who were in a car outside the complex."
Police records showed that the driver, Herson Hilaire, 28, had been previously arrested on cocaine trafficking and distribution charges. Older brother Hedson apparently had no criminal record. He was in the front passenger seat.
The apartment unit did not belong to the Hilaires, but to an unnamed tenant who was not home at the time of the incident. That tenant was questioned by police and released.
The tenant told WSVN-TV News that the brothers were helping him move and that they were good people. "Two of the best people I know," he said. "Loyal, they're not violent people, they're not confrontational. They're real good people. Herson is an aeronautical engineer," he said. "He was down here on vacation. They were at my residence helping me move out, helping me clean up, so I can be out of there. There were no narcotics involved. This is the past. They were being rehabilitated."
Police have not released the amount of type of drugs found, but spokeswoman Rues said, "It was a narcotics investigation. Officers did view narcotics in their possession, and narcotics and paraphernalia was found at the home. I will say this: It was more than the amount that would appear to be for personal consumption."
The four officers involved in the shooting have not been named, but have been reassigned pending the outcome of a routine investigation into police-involved shooting.