Ohio narcs go down for a shady scheme, South Carolina cops get snared in a sting, jailers go bad all over the place, and more. Let's get to it: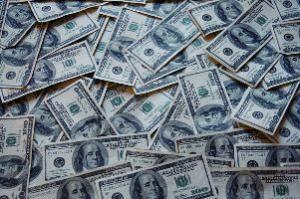 In Port Clinton, Ohio,
two former Ottawa County Drug Task Force agents and a sheriff's deputy were arrested October 27
for alleged misconduct around the unlawful sales of weapons and covering it up. Carl Rider, 55, a former task force commander, is charged with unlawful transaction in weapons, theft in office and a misdemeanor count of falsification. Donald St. Clair, 50, was charged with three counts of perjury. Ottawa County Sheriff's Deputy James Hanney Jr., 46, was also charged with two counts of perjury after he was accused of the same offense.
In San Antonio, a former Bexar County sheriff's deputy was arrested October 28 for using his position on the dope squad to try to coax sexual favors from suspects. Ramon Rivera, 47, is charged with official oppression.
In Los Angeles, a Los Angeles County sheriff's deputy was arrested October 29 for allegedly lying about a marijuana warehouse robbery involving another deputy. Deputy Bradley Scott Dietze, 45, is accused of lying to LAPD officers investigating the theft of 1,200 pounds of weed and $645,000 in cash. He is charged with a misdemeanor count of resisting, delaying or obstructing a peace officer and could face up to a year in county jail, prosecutors said. The sheriff's deputy involved in the theft, Deputy Marc Antrim, now faces a federal charge of conspiracy to distribute controlled substances that carries a maximum possible sentence of 40 years in prison.
\In Angola, Louisiana, an Angola state prison guard trainee was arrested October 31 for trying to smuggle marijuana and cell phones into the prison. Cadet guard Diodelda Anderson, 49, went down after a search of her vehicle uncovered 17 grams of pot, 6 ounces of synthetic cannabinoids, three cell phones, and other contraband. She is charged with malfeasance in office and introduction of contraband into a penal institution.
In Graham, North Carolina, an Alamance County prison guard was arrested November 1 along with eight others in a scheme to get drugs to inmates in state prisons. The drug in question was suboxone. The prison guard arrested is Lauren Del Zimmerman, 31. He is charged with conspiracy to sell and deliver a schedule III controlled substance.
In Hamilton, Ohio, a former Warren County jail guard was sentenced last Monday to three years in prison for dealing drugs on the job. Daniel Garvey had been arrested en route to work in February and pleaded guilty to a trafficking charge in September.
In Kenosha, Wisconsin, a Kenosha County sheriff's deputy was arrested Wednesday for possessing marijuana after he stopped a driver, followed him to a marijuana grow operation, questioned him about it, then told him to say the deputy had never been there. Deputy Brian J. Houtsinger, 32, went down after authorities searched his patrol vehicle and found 13 grams of weed, a digital scale, and packaging materials in the trunk. He is also accused of seizing marijuana in another traffic stop, but not reporting it. He is charged with marijuana possession and dereliction of duty.
In Columbia, South Carolina, three former Orangeburg police officers pleaded guilty October 27 after being ensnared in an FBI sting where they thought they were aiding Mexican drug cartels. All three agreed to use their official vehicles to escort what they thought were loads of cartel cash and cartel drugs. Allan Hunter, 51, a former police officer in the town of Springfield, pleaded guilty to numerous charges connected with taking bribes to protect the fake cartel's drug-trafficking operations. Nathaniel Shazier III, 29, a former Orangeburg County sheriff's deputy, pleaded guilty to conspiracy to guard the fake cartel's trucks. Stanley Timmons, 44, a former Orangeburg County sheriff's deputy, pleaded guilty to being part of a conspiracy to guard the fake cartel's trucks. They're all looking at between five and 20 years in federal prison.