A pair of California cops who preyed on motorists gets indicted, a pair of Columbus, Ohio, cops who were peddling fentanyl get arrested, and more. Let's get to it: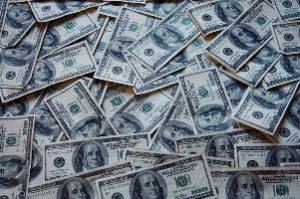 In San Francisco,
two former Rohnert Park police officers were indicted by a federal grand jury on September 22
for a scheme where they pulled over drivers on US Highway 101 and stole marijuana, cash, and property, allowing the drivers to go if they did not contest the seizures. Former Officers Brendan Jacy Tatum and Joseph Huffaker sometimes pretended to be agents of the Federal Bureau of Alcohol, Tobacco, Firearms, and Explosives. They also drove in unmarked cars without their body cameras and made traffic stops in areas outside their jurisdiction, targeting drivers headed south from California's Emerald Triangle marijuana growing region. Huffaker is charged with extortion under color of law and conspiracy to commit extortion under color of law. Tatum was also accused of tax evasion and falsifying records in the federal investigation. He had $400,000 in unexplained and unreported income in 2016, during the height of their rogue operation. The city of Rohnert Park has already paid out more than one million dollars to settle civil rights lawsuits filed by their victims.
In Leavenworth, Kansas, two former Leavenworth federal prison guards were arrested last Monday and Tuesday on charges they smuggled drugs into the prison. Jacqueline Sifuentes, 25, and Cheyonte Harris, 29, are accused of smuggling methamphetamine, marijuana, and other drugs into the prison, which she then sold to inmates. Harris is charged with conspiring to commit bribery and provide contraband and making false statements to federal agents, while Sifuentes is charged with conspiring to commit bribery and provide contraband, bribery, and providing contraband to an inmate. Harris is looking at up to 10 years in federal prison, while Sifuentes is looking at up to 40.
In Columbus, Ohio, two Columbus police officers were arrested last Wednesday for allegedly peddling pounds of fentanyl. Officers Marco R. Merino, 44, and John J. Kotchkoski, 33, were allegedly involved in the distribution of approximately seven and a half kilograms of fentanyl. Merino also allegedly accepted bribes to protect the transportation of cocaine. According to an affidavit filed in support of a criminal complaint, Merino allegedly tried to recruit a confidential informant to traffic drugs with him. Merino allegedly promised law enforcement protection to the individual and said he could intervene if other law enforcement agencies attempted to investigate the confidential informant. Merino is accused of accepting a total of $44,000 in cash in exchange for protecting the safe transport of at least 27 kilograms of cocaine. Unbeknownst to Merino, there was no actual cocaine and each of the transactions was controlled by federal law enforcement. Also, in June and August 2021, Merino allegedly distributed approximately seven and a half kilograms of fentanyl that Kotchkoski provided to him. It is alleged that Merino would make between $60,000 and $80,000 for the sale of the fentanyl. Both are charged with possession with intent to distribute 400 grams or more of fentanyl, and Merino is also charged with bribery.