Narcs gone bad, evidence gone missing, cops gone over to the other side, and another jailer in trouble. Just another week in the drug war. Let's get to it: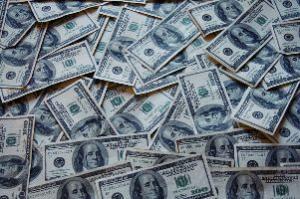 In Pontiac, Michigan,
prosecutors have dismissed 16 drug cases
after an investigation determined a deputy on the county's narcotics enforcement team falsified a search warrant and lied under oath. Deputy Marc Ferguson, 47, a 24-year law enforcement veteran who was fired in December, opened a shipping container without a warrant in June 2011 and discovered 78 pounds of marijuana. He then resealed the container and sought a search warrant from a Pontiac magistrate, signing a sworn affidavit under oath that asked for permission to open the container. Ferguson later denied on the witness stand that he opened the container without a warrant. Drug charges against the defendant in that case were dropped in September, and since then, prosecutors have been sifting through other cases involving Ferguson and have dismissed 15 more in which he was central to the investigation. No word yet on any possible perjury charges.
In Quantico, Virginia,
the town's acting police chief and sole other full-time officer resigned last Tuesday
in the wake of an audit that found the department had missing drugs, guns, and cash. At least $1,080 in cash was missing from the evidence room, along with an unknown quantity of marijuana and four handguns. Acting Police Chief Howard Castle and Officer Daryl Robinson resigned at a city council meeting. Three of the four handguns have been recovered, and the state continues to investigate. The town has also ordered polygraph tests for its department, which includes four certified volunteer officers.
In South Lake Tahoe, California,
a former South Lake Tahoe police officer was arrested last Thursday
on charges he tipped off drug traffickers to upcoming busts, tampered with witnesses, and had sex with underage students at a Lake Tahoe high school. John "Johnny" Poland had been on administrative leave for the past year after an investigation that began in March 2010, when he was observed associating with suspects tied to a plot to kill a gang investigator on the police force. He is accused of engaging in sexual conduct with a 17-year-old high school student when he was school resource officer from 2003 to 2006, and since then, engaging in a pattern of behavior using his position of power to groom underage girls for sex, leak confidential police information to gang members and intimidate potential witnesses. His charges include two counts for corruptly persuading a person to alter, destroy or conceal an object's integrity or availability for use in an official proceeding, and attempting to do so; and three counts for corruptly persuading another person with the intent to influence the testimony of any person in an official proceeding, and attempting to do so. He is portrayed as being in a love triangle with the girlfriend of a gang leader and as making calls on his personal cell phone to methamphetamine dealers before execution of federal search warrants. At last report, he was being held without bail in the Sacramento County Jail.
In Putnamville, Indiana,
a Putnamville jail guard was arrested last Saturday
for smuggling drugs in to an inmate. Andreas Kirby, 20, went down after setting off the alarm on a metal detector at work at the jail, and after being interviewed by a police officer, surrendered three packages that were concealed in his groin area. He is charged with trafficking with an inmate, possession of cocaine, possession of marijuana, and two counts of possession of a controlled substance. He had only been on the job since September.
In Houston,
two Houston police officers were arrested Sunday
on charges they took bribes and allowed cocaine to be smuggled and distributed in the Houston area. Officers Emerson Canizales and Michael Miceli allegedly conspired in December to possess cocaine and received payments of $1,000 each for providing protection. They are charged with conspiracy to possess cocaine with intent to distribute and accepting bribes for protection services.