Cops, including a pair of former police chiefs, have been getting arrested on drug-related charges all over the place this past week and, of course, a jail guard, too. Let's get to it: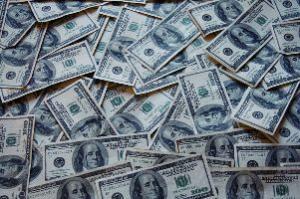 In Opelika, Alabama,
a Lee County jail guard was arrested last Tuesday
for allegedly smuggling marijuana into the jail. Dequinn Cortez Wright, 30, is charged with unlawful distribution of a controlled substance (marijuana) and second-degree promoting prison contraband. Wright went down after "some suspicions developed" that he was bringing contraband into the jail. After a two-month investigation, Wright was charged. He is now a former Lee County jail guard.
In Chandler, Oklahoma,
a Gary, Indiana, police officer was arrested last Tuesday
after she and her boyfriend were caught with 48 pounds of marijuana during a traffic stop. Patrolman Marla Guye, 29, and her partner consented to a search of their vehicle, and troopers found the weed packed inside a suitcase. Guye failed to show up at a court hearing Monday after being granted bail earlier, so she is now considered a fugitive.
In Waveland, Mississippi,
a University of Mississippi Medical Center police officer was arrested last Tuesday
on drug charges. Joshua Poyadou, 27, is charged with transfer of a controlled substance after he was observed participating in a prescription pill transaction in a parking lot in Waveland, where he had formerly served as a police officer.
In Flomaton, Alabama,
the former Flomaton police chief and an officer were arrested Monday
on charges that suggest they were dipping into the evidence. Former Chief Daniel Thompson and Officer Joseph Neal were arrested following an investigation by the Alabama Bureau of Investigation. Thompson was charged with three counts of possession of a controlled substance, three counts of second degree theft of property, tampering with physical evidence and an ethics violation. Neal was charged with third degree burglary, tampering with physical evidence, obstructing governmental operations and ethics violations. He was booked and released on a $30,000 bond, while Thompson remains behind bars. Thompson was promoted to chief in March after then Chief Geoffrey McGraw was arrested on kidnapping charges across the state line Florida. Thompson resigned in August as the ABI investigation got underway.
In Chicago,
a former North Chicago police chief was arrested Tuesday
and charged with stealing more than $140,000 that had been seized in drug arrests. Former Chief Michael Newsome, 51, was accused of using the money to buy a new car and do home repairs on his kitchen, among other personal expenditures. He is charged with one count of ongoing theft and a separate count of theft for withdrawing money from a department account to pay for his children's school, as well as official misconduct and misapplication of funds. Newsome had resigned in February in the midst of an uproar over police brutality, and the mayor then directed Newsome's successor to review all internal police policies. During his review, he discovered questionable withdrawals from the department's asset forfeiture fund.
In Chicago,
a former Chicago police officer was sentenced last Friday
to 18 months in federal prison for shaking down drug dealers. Kallatt Mohammed, 47, pleaded guilty earlier this year to stealing $5,200 in cash that he believed belonged to a drug dealer. But the man he took the bagful of money from last November was an FBI informant. Mohammed told the court he had only acted under the direction of his sergeant, Ronald Watts, who Mohammed said wouldn't give him leave to visit his children in Ohio unless he went along with the scheme. Watts, who continues to deny orchestrating the scheme, has yet to stand trial.