An Alabama deputy gets stung, a Baltimore cop gets jail for beating on a drug suspect, and a Texas jail guard gets to see the other side of the bars after selling marijuana to prisoners. Let's get to it: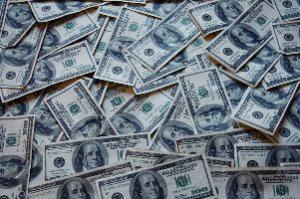 In Camden, Alabama,
a former Wilcox County sheriff's deputy pleaded guilty last Tuesday
to cocaine distribution charges. Greg Barge had been indicted on eight counts of trafficking cocaine from his patrol car after he got caught up in a sting and was arrested in June 2013 for transporting what he thought was cocaine, but was really a fake substance. He pleaded guilty to three counts: attempting to distribute cocaine powder, knowingly using a firearm in the commission of a drug trafficking crime, and violation of the Hobbs Act in which he unlawfully used extortion during interstate commerce. He's looking at between six and nine years in federal prison.
In Baltimore, a Baltimore police officer was sentenced last Thursday to 45 days in jail for assaulting a drug suspect in custody. Officer Anthony Williams was convicted of assault and hindering the investigation that followed in a case known as "Ratgate" because a key witness in the case, also a police officer, had a dead rat left on his car in what authorities described as an incident of witness intimidation. Williams took a man who had been arrested from the police paddy wagon and back into a house, where he assaulted him. Williams said he had done nothing wrong and would do it again.
In Tyler, Texas, a former county jail guard was sentenced last Friday to five years in prison for selling marijuana and other contraband to an inmate at the Troup County Jail. Angel Rafael Vargas, 40, went down after an inmate's mother reported that her son told her jail officers would deliver contraband for payment, and authorities investigated. Vargas copped to possession of marijuana with intent to distribute, three counts of furnishing prohibited items to an inmate and one count of bringing contraband into the jail.