Last week may have been slow on the police corruption front, but we make up for it this week. A Washington SWAT team member goes bad, an NYPD officer pays for going bad, a former Colorado sheriff also pays a price, an Arkansas cop gets nailed for protecting what he thought were dope loads, and, of course, more jail and prison guards get in trouble. Let's get to it: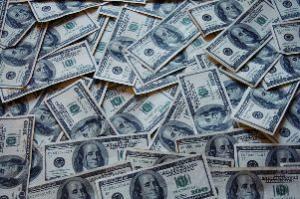 In Seattle,
a King County sheriff's deputy was arrested last Thursday
for stealing and reselling ammunition from his SWAT team, peddling dope, and pimping out his wife. Darrion Keith Holiwell, 49, went down amidst a broader investigation into corruption among King County deputies, and the department says more arrests could follow. Holiwell may have sold as much as $45,000 worth of brass bullet casings he stole from the department, which he allegedly used to buy expensive guns for himself and other SWAT team members. He came under investigation after another deputy told the department he may have been physically abusing his estranged wife, and she told investigators he suggested she work as a prostitute and helped her post online ads. He is also charged with selling testosterone to a civilian, and the department says he was likely selling it to other members of the department. Police also found prescription drugs, steroids, and ecstasy when they searched his home. He's in jail under $150,000 bond and awaiting a court hearing next week.
In Ada, Oklahoma, a Pontotoc County jail guard was arrested last Thursday after he was caught trying to smuggle contraband, including marijuana, tobacco, and rolling papers into the county jail. Guard Devin Adams has pleaded not guilty and is out on $50,000 bond.
In Little Rock, Arkansas, a former Little Rock police officer was convicted last Wednesday of charges related to escorting a van he thought was filled with marijuana. Randall Robinson was found guilty of lying to investigators, but acquitted of other charges, including conspiracy to distribute marijuana and attempting to possess marijuana with the intent to distribute. He went down in an FBI sting. No word yet on his sentencing.
In New York City, an NYPD officer was convicted last Thursday of committing a series of violent drug and money rip-offs with a gang of no-gooders. Jose Tejada, 46, a 17-year veteran of the force, was convicted of armed robbery and drug trafficking for participating in three robberies of drug dealers in the Bronx in 2006 and 2007 in which the robbers scored thousands of dollars in cash and cocaine. Tejada was in uniform for at least one of the robberies and used it to gain access to a home where he thought drug dealers were, but which actually belonging to an innocent family. He's looking at up to life in prison.
In Albany, Georgia, a former Pelham jail guard was sentenced last Wednesday to 15 months in federal prison for taking bribes from inmates to smuggle contraband, including marijuana, into the Mize Street Detention Facility. Christopher Cox, 35, is the second jail guard there to be sentenced for contraband smuggling in two weeks. He copped to one count of conspiracy to smuggle contraband into a detention facility in exchange for bribes.
In Centennial, Colorado, the former Arapahoe County sheriff was sentenced last Thursday to 15 months in prison for repeatedly violation his probation after he was convicted of swapping meth for sex with young men. Patrick Sullivan, 71, had been sentenced to two years, but jail time had been in abeyance while he was on probation. He repeatedly tested positive for meth while on probation. Sullivan was the National Sheriff's Association "sheriff of the year" in 2001. He retired the following year, and then went over to the dark side.