A Massachusetts prosecutor swaps info for pain pills, more jail guards get in trouble, a Georgia cop gets busted for slinging Ecstasy, a San Antonio cop get nailed for stealing cash and weed from a couple, and more. Let's get to it: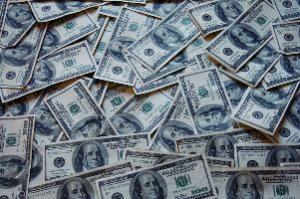 In Americus, Georgia,
a Sumter County jail guard was arrested January 2
for allegedly smuggling liquor, drugs, and weapons into the jail. Sgt. Anthony Bernard Walker, 49, is charged with violation of oath by public officer and giving inmates contraband without consent of the warden. He's now on paid suspension.
In Savannah, Georgia, a former Savannah-Chatham police officer was arrested last Tuesday on charges he was involved in an Ecstasy distribution ring. Derrick Andre Fullmer pleaded not guilty in federal court to conspiracy to possess and distribute Ecstasy. He is accused of being active in the ring while an officer in the department. He resigned in April while under investigation. At last report, he was being held on $25,000 bond. He's looking at up to 20 years in federal prison.
In Boston, a Middlesex Assistant DA was arrested last Thursday on charges he gave confidential information from his office in return for oxycodone. Stephen Gilpatric, 35, is accused of leaking a probation report, police reports, a photograph, and other identifying information about a man in exchange for the pills. He is also accused of accepting a $1500 bribe to help a woman get her son's commercial drivers' license reinstated. He is charged with unlawfully communicating criminal offender record information, receiving unlawful compensation, and unlawful gratuity. Prosecutors said Gilpatric was spending hundreds of dollars a week on his pill habit at the time of the events in 2011.
In San Antonio, a San Antonio police officer was arrested last Friday on charges he stole marijuana, thousands of dollars, and a rifle from a couple during a disturbance call. Officer Konrad Chatys, 32, was dispatched to a reported disturbance involving a man and a woman on New Year's Eve, and the couple reported that he took the cash, gun, and drugs before releasing them. A search of Chatys' home resulted in an arrest warrant for him. He is now on administrative leave.
In Lexington, Kentucky, a Blackburn County jail guard was arrested Monday for allegedly bringing small amounts of marijuana into the Blackburn Correctional Complex. David Michael Bailey, 26, went down in a random search when officers found weed, cell phones, and two pieces of paper with phone numbers on them in his lunch box. He is charged with promoting contraband.
In Titusville, Florida, a former Titusville police officer was convicted Wednesday of taking a bribe to be a look-out for what he thought were drug traffickers. Richard Irizarry, 45, had been arrested in March after a DEA sting. He had befriended a man who turned out to be a DEA informant and had offered to go into business with him dealing drugs. He was convicted of possession with the intent to distribute more than one kilo of cocaine and using a cell phone to commit a drug trafficking offense. He's looking at up to 40 years in federal prison.
In Buffalo, New York, a former Erie County sheriff's deputy was sentenced Tuesday to three months in jail for smuggling an ounce of weed and a cell phone into a county detention facility in August. Charles Hunt, Jr., 49, also admitted smuggling drugs into the jail on two other occasions in exchange for cash. A second former deputy, Eric Stevens, 33, was also arrested at the same time on the same charges. His case goes to court next month.