It never ends. More jail guards with contraband issues, another cop with a serious pill problem. Let's get to it: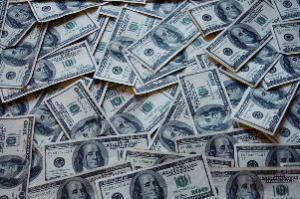 In Tabor City, North Carolina,
a Tabor Correctional Institute jail guard was arrested last Friday
after being recorded giving doses of Xanax to an inmate. Sabrina Wallace, 42, went down after the inmate agreed to cooperate with investigators. She is charged with providing drugs to an inmate and is out on an unsecured bond.
In Kerrville, Texas, a Kerr County jail guard was arrested Sunday on charges he smuggled drugs and other contraband into the jail. Carl Birdwell, 22, went down after an investigation that began in December when administrators noticed "suspicious activity" in and outside of the jail. He was one of 11 people indicted in the contraband scheme. He allegedly smuggled alcohol, tobacco, pills, a cell phone, and more to inmates. He is charged with organized crime offenses.
In Knoxville, Tennessee, a former Newport Police detective was sentenced Monday to 7 ½ years in federal prison for peddling pain pills. James Finley Holt, 59, went down after a snitch agreed to help federal law enforcement, telling the feds he had sold him stolen items, which Holt then sold at a convenience store he owned. Further investigation revealed that Holt was buying and selling hydrocodone and Xanax, sometimes in his Newport police cruiser. When agents executed search warrants, they found cocaine, pills, and a bottle of testosterone in his locker, nine different prescription pill bottles, loose pills, and a grinder in a safe under his desk, more pills and pill bottles in his cruiser, and a sawed off shotgun at his home. He was convicted of federal drug distribution charges.