A ring of crooked North Carolina deputies gets popped, so do some Connecticut cops involved in a steroids rings, and so do more jail and prison guards. And more. So it goes. Let's get to it: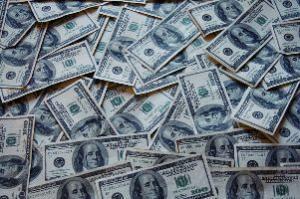 In Raleigh, North Carolina,
seven former or current Northampton County deputies and three state prison guards were arrested last Thursday
on drugs and weapons charges as part of a federal bust that also wrapped up five other people. The group is accused of conspiring to ship large consignments of heroin and cocaine to South Carolina and Maryland. They went down after Halifax County deputies passed on a tip they received about the ring, and the feds then created a sting they called "Operation Rockfish" to ensnare the crooked cops. Click on the link to read the names of those arrested.
In Dallas, a former Grapevine K-9 officer was indicted last Thursday on charges he stole and consumed drugs that were to be used to train his drug dog. Danny Macchio, 49, reported last October that his patrol car had been burglarized and that a gun and training drugs inside the vehicle were missing, but he later confessed to taking and using the drugs. He is now charged with tampering with physical evidence, abuse of official capacity, and misuse of government property.
In New Boston, Texas, three Bowie County jail guards were arrested last Thursday on charges they smuggled drugs, frozen coffee, and even milkshakes to prisoners in the jail. Keyandre Thirdgill, Billy Whitley, and Matthew Newman are all charged with introducing prohibited substances in a correctional facility.
In Huntsville, Alabama, a Madison County jail guard was arrested last Saturday on charges she was sneaking marijuana and other contraband to an inmate. Guard Jacquenette Allen went down after being seen on surveillance video delivering packages of marijuana for sale and cigarettes to an inmate "with whom she was in a relationship." She is charged with second-degree promoting prison contraband and suspended from her job without pay, pending an administrative hearing. She was being held in the jail where she worked on $10,000 bond.
In Newtown, Connecticut, a Newtown Police sergeant and a dispatcher were arrested Monday in "Operation Juice Box," a federal bust of a steroid and oxycodone distribution ring. Sgt. Steven Santucci, 38, and police dispatcher Jason Chikos, 46, were both charged with conspiracy to distribute steroids. They were among eight people arrested in the bust, and are described as buying large quantities of steroids from one of the other arrestees and them reselling them in smaller quantities.
In Wilmington, Delaware, a former state prison guard was sentenced last Thursday to 4 ½ years in state prison for smuggling drugs behind the bars. Darryl West, 28, was caught smuggling cell phones and marijuana into the prison. He was convicted of drug dealing, conspiracy, and promoting prison contraband in December.