Another jail guard goes down, a probation officer may need probation himself, and a Florida sheriff's officer was looking up information he wasn't supposed to. Let's get to it: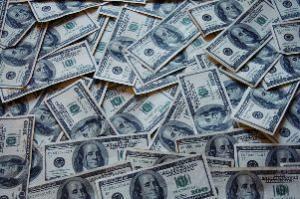 In Jacksonville, Florida,
a Jacksonville Sheriff's Office patrol officer was arrested last Thursday
as part of a federal drug roundup that netted 13 people. Officer Michael Rounsville, 46, is charged with unauthorized use of the National Crime Information Center database. He allegedly used it to check an undercover agent's criminal history without authorization. Others in the case face drug trafficking and money laundering charges.
In Charlotte, North Carolina, a Mecklenburg County probation officer was arrested last Friday on heroin and pain pill charges. Justin Shame McGlamery is accused of buying heroin four times in the past two weeks and selling hydrocodone and oxycodone. At last report, he was still trying to make a $125,000 bail bond.
In Tecumseh, Nebraska, a Nebraska prison guard was arrested last Saturday for allegedly offering to sneak marijuana in to a prisoner last year. Guard Michael Splittgerber, 21, went down after an inmate ratted him out. When authorities searched him on the job, they found a joint inside a state-issued plastic glove on him. At last report, he was in jail and trying to make bail.