Probation officers on drugs, perjuring narcs, and cops helping out drug dealers. Just another week of drug war-related police corruption. Let's get to it: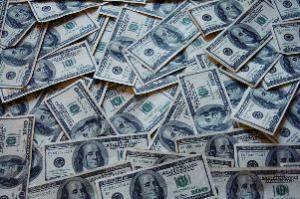 In Waynesville, North Carolina,
a Buncombe County probation officer was arrested last Thursday
on multiple charges for allegedly trying to buy 60 oxycodone tablets from an undercover officer posing as a drug seller. Jill Suddreth allegedly tried to flush the pills down the toilet when taken to the detention center. She is charged with solicitation to commit a felony, conspiracy, possession and more. She out on bond right now.
In San Luis Obispo, California, a former San Luis Obispo County DA's investigator was arrested Monday on charges he lied in a search warrant affidavit to a judge while a member of the Sheriff's Narcotics Task Force. AJ Santana filed an affidavit for a search warrant in August 2014 and successfully had it sealed "to protect an ongoing investigation," but officials discovered he had lied. Then they dropped the charges against the man Santana targeted. He's looking at up to 18 months in state prison.
In Houston, Texas, a former Houston Police officer was convicted Tuesday of helping her drug-dealing boyfriend transport cocaine between Huntsville and Houston. Jasmine Bonner, 27, went down after a confidential informant set up a sting in which Bonner and her boyfriend took possession of a kilo of cocaine. They were arrested as they drove away with the dope. She copped to one count of aiding and abetting possession with the intent to distribute cocaine, and is looking at up to 40 years in federal prison, with a mandatory minimum of five years.
In Miami, a Miami-Dade County police detective was sentenced last Wednesday to three years in prison for giving information and tips to a marijuana trafficking organization. Roderick Silva admitted tipping off the Santisteban family pot crew to a police list of suspected grow houses and accepted $1500 for his trouble. He copped to one count of conspiracy to distribute marijuana.