A Minnesota deputy steals dope and Christmas toys, an Indiana deputy coroner peddles pills, and a Texas narcotics officer gets nailed trying to rip off drug cartels. Let's get to it: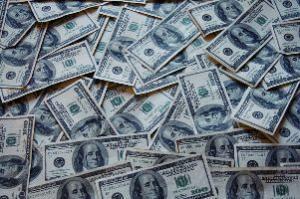 In St. Cloud, Minnesota,
a Meeker County sheriff's deputy was arrested Thursday
for allegedly stealing drugs and from Drug Take Back boxes and toys from Christmas toy boxes. Deputy Travis Sebring went down after he was spotted digging through the Drug Take Back box in the main lobby of the Law Enforcement Center in Litchfield. Sebring has admitted taking medications for personal use, and he said he took the stolen toys and gave them to his family. He's facing nine charges, which weren't specified in local news accounts.
In LaPorte, Indiana, a LaPorte County deputy coroner pleaded guilty last Friday to peddling prescription opiates. Dawn Maxson, 47, copped to dealing in Schedule I and Schedule III controlled substances, and is looking at up to 12 years in prison when sentenced. She was busted in October selling 70 hydrocodone pills for $500 in a K-Mart parking lot and had originally faced seven counts of selling pills. She got the drugs through a legitimate prescription, but only used some of them and sold the rest.
In McAllen, Texas, a former Starr County narcotics officer was sentenced last Friday to seven years in prison for his role in a conspiracy that involved ripping off drugs from drug cartels. Noel Pena, 30, was a Rio Grande City police officer assigned to the Starr County High Intensity Drug Trafficking Area (HIDTA) task force when he agreed to provide a faked police report to an undercover agent posing as a drug trafficker who was looking for help in stealing a drug shipment. The fake report would make it appear that cocaine had been seized by the HIDTA, when it was actually to be ripped off. Pena was originally charged with two counts of conspiracy to possess with intent to distribute more than five kilograms of cocaine, but pleaded guilty to a single count in return for a lighter sentence.