More jails guards go down, a Louisiana drug task force head gets nailed for ripping off the feds, a Memphis cop gets nailed for trying to extort an alleged drug dealer, and more. Let's get to it: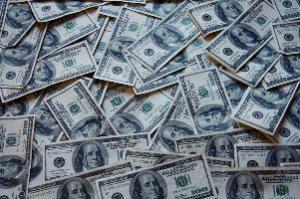 In Conway, Arkansas,
a Faulkner County jail guard was arrested last Thursday
for smuggling meth into the jail. Guard Luke Wimberly, 21, is charged with furnishing prohibited articles, delivery of less than two grams of meth, and misdemeanor abuse of office. He made bail the same day.
In Maclenny, Florida, a Baker County jail deputy was arrested last Friday for smuggling drugs into the jail. Deputy Jason Barnett is charged with introducing contraband into a correctional facility and was being held on $25,000 bail. He has been suspended with pay pending termination proceedings.
In Memphis, a Shelby County sheriff's deputy was arrested Wednesday for trying to extort thousands of dollars from a drug dealer. Deputy Jeremy Drewery, 41, threatened the man with arrest before taking $2,000 to go away, an FBI affidavit filed in federal court said. He is charged with violating the federal Hobbs Act, which prohibits attempted or actual extortion.
In Houma, Louisiana, the former head of the Terrebonne Parish Sheriff's Office narcotics division was sentenced Wednesday to six months probation and $16,000 in restitution for stealing federal grant money. He had pleaded guilty earlier to stealing $15,925 that was supposed to be used to support a multi-jurisdictional drug task force in the parish. Prosecutors said that he claimed and approved his own overtime pay for the federal grants, but that he sometimes claimed overtime for narcotics work when he was actually working private security details.
In Toms River, New Jersey, a former state juvenile officer was sentenced last Friday to 60 days in jail for selling heroin near an elementary school. Erica Kotelnicki had been employed at the Ocean County Juvenile Detention Center, but was not on duty when she was arrested with heroin in a parking lot. She copped to possession of heroin with intent to distribute.