Rhode Island is set to become the 19th legal marijuana state, West Virginia announces a big settlement with drug manufacturers over their role in the opioid crisis, and more.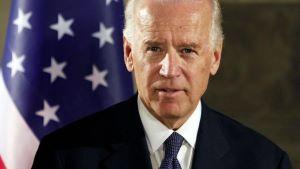 Marijuana Policy
Georgia Voters Approve Marijuana Legalization Ballot Question. State voters sent a strong signal to lawmakers Tuesday by overwhelmingly approving a non-binding ballot question on marijuana policy. Voters were asked: "Should marijuana be legalized, taxed and regulated in the same manner as alcohol for adults 21 years of age or older, with proceeds going towards education, infrastructure and health care programs?" A whopping 80 percent of them answered "yes."
Rhode Island Legislature Approves Marijuana Legalization. Both the House and the Senate voted Tuesday to approve a marijuana legalization bill, Senate Bill 2430. Gov. Dan McKee (D) is set to sign it into law today. The law will allow people 21 and over to possess, grow, and purchase limited amounts of marijuana. It also includes expungement and social equity provisions. Once the bill is signed into law, Rhode Island will become the 19th state to free the weed. Look for our feature story on this later today.
Opiates and Opioids
West Virginia Announces Settlement with Opioid Manufacturers. State Attorney General Patrick Morrisey announced Wednesday that the state had reached a $161.5 million settlement with two drug companies over their role in the opioid epidemic. The settlement came as the trial in the state's lawsuit against Allergan and Teva was nearing its end. Morrisey touted the settlement as "record-breaking," saying it was the highest per capita settlement in the country and blasted the two companies as "helping fuel the opioid epidemic in West Virginia by engaging in strategic campaigns to deceive prescribers and misrepresent the risks and benefits of opioid painkillers."
Criminal Justice
President Biden Signs Executive Order to Advance Accountable Policing, Strengthen Public Safety. Marking the second anniversary of the killing of George Floyd at the hands of Minneapolis police, President Biden on Wednesday issued a broad-ranging executive order to advance accountable policing and enhance public safety. The move comes after Congress largely failed to act on policing reform in the wake of the killing and the mass protests it generated. Among other provisions, the order creates a new national database of police misconduct, restricts the use of no-knock search warrants, bans the use of chokeholds and carotid restraints unless deadly force is authorized, requires new standards limiting the use of force for all federal agencies, restores the Obama administration's restrictions on the transfer of military equipment to law enforcement agencies, requires an updated approach to recruitment, hiring, promotion, and retention of law enforcement officers; requires all federal law enforcement agencies to track data on use of force; directs a government-wide strategic plan to propose interventions to reform the criminal justice system; and requires full implementation of the First Step Act.