The Republican-led Virginia House kills another drug reform bill, Iowa House Democrats roll out a marijuana legalization bill, and more.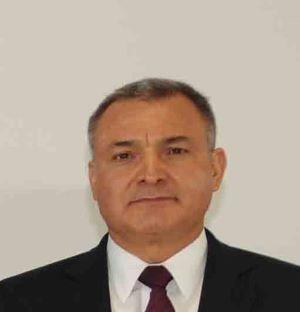 Marijuana Policy
Iowa House Democrats File Marijuana Legalization Bill. House Democrats introduced a marijuana legalization bill Tuesday, part of a broader "People over politics" agenda that also includes lowering taxes, protecting abortion rights, and supporting public over private education. The bill, which is not yet available on the legislative website, would legalize marijuana for adult recreational use and "use new tax revenue to invest in education and local communities." But Republicans control both houses of the legislature and there is as yet no indication they will be willing to advance the bill.
Virginia House Kills Marijuana Business Tax Relief Bill. A bill to provide tax relief for marijuana businesses by allowing them to claim exemptions at the state level they are barred from claiming at the federal level under an Internal Revenue Service (IRS) code known as 280E has died in the Republican-controlled House of Delegates. Senate Bill 1095 had already cleared the Senate, only to be killed on a 4-2 party line vote in a House Finance subcommittee. The House this year has been where drug reforms go to die. Earlier last week, it killed a bill to start adult-use marijuana sales and a measure to reschedule psilocybin and create a therapeutic use advisory board.
Virginia Poll Has Solid Majority Support for Retail Marijuana Sales. When House Republicans last week killed a bill to allow adult-use retail marijuana sales, they were going against the will of the voters, according to a new poll. The survey from Christopher Newport University had support for legalizing the retail sale of marijuana products at 60 percent, with only 34 percent opposed. But in killing the bill, the House Republicans were enacting the will of Republican voters, who narrowly opposed allowing retail sales by a margin of 47 percent to 44 percent.
Harm Reduction
New Mexico Safe Injection Site Bill Wins Committee Vote. A bill to provide for the creation of state-funded "overdose prevention centers," House Bill 263, is advancing, having won its first committee vote Monday. The bill passed the House Health and Human Services Committee on a 5-3 party line vote. The vote came after Republican Rep. Harlan Vincent called safe injection sites "drug dens." The measure would protect participants and workers from criminal liability "for any action or conduct that occurs on the site of a harm reduction program or overdose prevention program," but expressly bars drugs from being sold, purchased, traded, or "otherwise provided" to program users. After the vote, the House Republican Campaign Committee echoed Rep. Vincent, saying in a tweet that the Democrats "passed legalized drug dens."
Law Enforcement
Mexico's Former Top Cop Found Guilty of Drug Trafficking in NYC Trial. Genaro Garcia Luna, who acted as head of Mexico's equivalent of the FBI and was Public Security Minister under former President Felipe Calderon, was found guilty Tuesday of taking millions of dollars from the Sinaloa Cartel in a trial in federal court in Brooklyn. It was Calderon and Garcia Luna who launched the modern era of Mexico's drug war by sending in the armed forces, unleashing more than a decade of deadly violence as drug cartels fought each other and various law enforcement and military formations allied with those factions. Garcia Luna is the highest-ranking Mexican official ever to be tried for drug offenses. He faces up to 10 years in federal prison.
International
Australia's Queensland Moves to Depenalize Drug Possession. The government of the state of Queensland told the state parliament Tuesday that it will amend its drug laws so that people caught carrying small quantities of any illicit substances will not be subject to criminal charges until a fourth offense. A first offense would merit a warning, while second and third offenses would see police offering up drug diversionary programs. This is the same approach that the state uses for small-time marijuana possession and that most other states already use for all illicit substances. Only the Australian Capital Territory has formally decriminalized drug possession.