US and NATO casualties in Afghanistan jumped sharply this week as some 4,000 US Marines and 650 Afghan army troops poured into Helmand province, Afghanistan's largest producer, which supplies more than half of the world's opium by itself. According to the war monitoring site icasualties.org least 23 US and NATO soldiers were killed in fighting this week, although not all the casualties came from Helmand.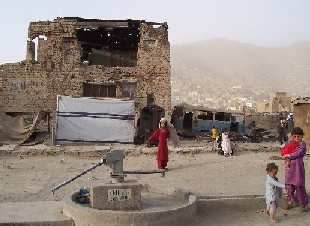 The pace of casualties this month, with 26 already, is set to easily surpass last year's June toll of 30. Every month this year, the US and NATO death toll has eclipsed last year's figures. The only exception was April, which saw 14 NATO and US deaths in both years.
NATO and US military commanders have warned that this year's offensives against a Taliban insurgency flush with opium and heroin funds would be bloody, and they've been right. So far this year, 179 coalition troops have been killed, a pace that will easily eclipse last year's record 254 coalition deaths. In fact, each year since 2003 has seen a new record number of US and NATO troops killed.
Some 1,224 coalition troops have been killed in Afghanistan since the US invaded in late 2001. The US leads the casualty count with 728 killed, followed by Great Britain with 176, and Canada with 124. Several other NATO countries, including France, Germany, and Spain, have had dozens of troops killed.
As the center of opium production in Afghanistan and a stronghold of the Taliban, Helmand is a key battleground in the Afghan war. Unlike previous years, when the Western presence in Helmand was light and fleeting, this time the Marines are there to stay in a bid to woo the local population, provide security, and allow for the establishment of effective government
.
Key to winning popular support in Helmand is the new US strategy of ignoring poppy cultivation. Instead of alienating farmers by destroying their crops, the West will concentrate on traffickers and traders linked to the Taliban. It is a smarter strategy than eradication, but whether it is a smart strategy -- whether it will work -- remains to be seen.