The Big Easy goes easy on marijuana possession, a California medical marijuana business is back in operation after a misbegotten raid, Danish cops raid Christiania to little effect, suspected drug dealers are being killed in the Philippines, and more.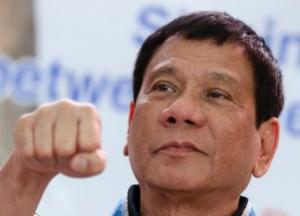 Marijuana Policy
Maine Legalization Foes Unveil New Website. Anti-legalization forces operating as Mainers Protecting Our Youth and Communities have launched a new website aimed at doing in the legalization initiative from the Maine Campaign to Regulate Marijuana Like Alcohol. A drop-down menu on the website provides an indication of their approach, with buttons for "Pot Shops on Main Street," "Marijuana Candy," and "Big Marijuana."
New Orleans "Decriminalization" Ordinance Goes Into Effect. A newly passed city ordinance allowing police to cite and fine instead of arrest people caught with small quantities of pot is now in effect in the Big Easy. But not everybody will get a ticket. Those caught with pot in a drug free zone, such as a city park, school, or church will still be charged and jailed.
Medical Marijuana
After Misbegotten Raid, California Medical Marijuana Company Open for Business Again. Sonoma County's Care By Design (CBD) is already back in business after a massive raid including a hundred police officers and DEA agents last week. Business operator Dennis Franklin Hunter was released without charges after initially being held on a $5 million bond. Police raided the business thinking it was using a dangerous and illegal butane extraction process to make cannabis oil, but it was actually using a non-flammable CO2 extraction process. CBD is blaming the botched raid on a disgruntled former employee involved in a competing business.
International
Danish Cops Raid Christiania's Pusher Street, To No Avail. Police last Friday marched into the Copenhagen hippy enclave, tore down 37 marijuana and hash sales stands, and arrested 18 people, but new stands went up and pot sales recommenced before police even left the scene. The raid is sparking new discussion on marijuana legalization, including from a senior prosecutor in the Copenhagen prosecutor's office. I personally believe we should legalize the sale of cannabis because this is a fight we cannot win," Anna Birgitt Sturup said.
Philippines in Drug Dealer Killing Frenzy. Under the new presidency of Rodrigo Duterte, who earned a reputation as a crime fighter and death squad organizer as the long-time mayor of Davao City, killings of alleged drug dealers are surging. Duterte has vowed to eradicate drugs and other crime within six months and even offered to give medals to citizens who kill them. Police reported killing 11 suspected drug dealers over the weekend, saying they resisted arrest, with more than 40 killed since Duterte was elected on May 9.