At a meeting in Myanmar Thursday, China and five Southeast Asian nations vowed to redouble their efforts and boost cooperation in an effort to get a grip on illegal drug use and trafficking, which they called "a significant threat" to the region.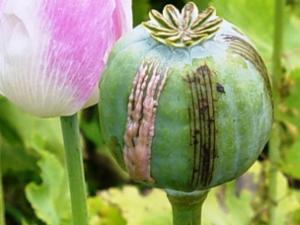 China was joined by Cambodia, Laos, Myanmar, Thailand, and Vietnam), along with the UN Office on Drugs and Crime (UNODC), for the Ministerial Meeting of the Signatory Countries to the 1993 Memorandum of Understanding on Drug Control in the Greater Mekong Sub-Region.
"Consumption and production of narcotic drugs continues to grow rapidly within the region and worldwide, constituting a significant threat to the East Asian region," according to a joint statement adopted at the meeting.
The countries and the UNODC pledged to heighten cross-border cooperation, examine alternative development programs, and share experiences in drug treatment, prevention, and public awareness.
"This agreement marks the continued commitment of the six MOU countries in supporting drug control in the region, and the celebration of 20 years of partnership and collaboration," said Myanmar representative Home Affairs Minister Lt. Gen. Ko Ko at the signing ceremony. "The MOU Member States re-affirm our commitment and assure the international community of our efforts to eliminate the drug problem in our region."
Southeast Asia has been a hotbed of methamphetamine production in recent years, and Myanmar is now the world's second largest producer of opium -- although its production is only about one-tenth that of world leader Afghanistan.
"Major challenges persist," said John Sandage, UNODC director of treaty affairs. "The resurgence of opium poppy cultivation, the dramatic spread of amphetamine-type stimulants (ATS), the influx of drugs new to the region and increased levels of addiction. UNODC looks forward to working with the MOU states to implement plans that help us better understand the threat and challenges, build technical capacity and lead to greater cooperation across borders and among agencies."