The Pentagon adds a bunch of opioids and new synthetics to the drug panel it uses to test new recruits, a Colorado bill to allow social marijuana consumption advances, Canada doesn't take kindly to Marc and Jodie Emery's latest efforts, and more.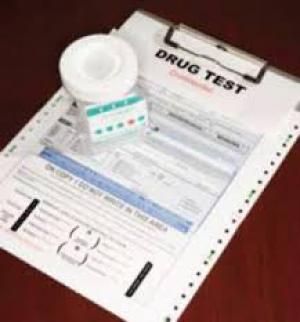 Marijuana Policy
Colorado Senate Approves Bill to Allow Marijuana Social Clubs. The state Senate on Thursday voted to approve Senate Bill 184, which would allow local governments to permit BYOB cannabis clubs, as long as the businesses seeking them do not serve alcohol or food beyond light snacks. The bill doesn't specify whether indoor smoking would be allowed, which means a private club with no more than three employees could allow it under state smoking laws. The bill now goes to the House.
Medical Marijuana
West Virginia House Kills Surprise Bid to Reschedule Marijuana. Seeing that medical marijuana legislation was going nowhere in Charleston, Delegate Shawn Fluharty (D-Ohio) attempted to inset an amendment into a routine drug scheduling bill that would have moved marijuana from Schedule I to Schedule IV. The amendment excited several hours of debate, but was ultimately killed on a 35-64 vote. "Why are we so scared of helping people?" Fluharty argued in closing floor debate. "That's exactly what this does."
Asset Forfeiture
New Hampshire House Passes Bill to Close Federal Asset Forfeiture Loophole. The state House voted Thursday to approve House Bill 614, which would bar state law enforcement agencies or prosecutors from agreeing to transfer seized property to the federal government unless that seized property includes more than $100,000 in cash. That would end the loophole through which cops and prosecutors seek to end-run a 2016 law that barred civil forfeiture in most cases. The bill now heads to the Senate.
Drug Testing
Pentagon Announces Expanded Drug Testing of New Recruits. The Defense Department is expanding the drug testing of new recruits to include the same 26-drug panel used for active military members. The change will be effective April 3. Currently, recruits are only tested for four substances -- marijuana, cocaine, amphetamines, and MDMA -- but the new drug test will also look for heroin, codeine, morphine, hydrocodone, oxycodone, hydromorphone, oxymorphone, and a number of synthetic cannabinoids and benzodiazepine sedatives.
International
Canadian Cops Raid Marc and Jodie Emery's Cannabis Culture Stores. Police on Thursday morning raided Cannabis Culture stores in Ottawa, Toronto, and Vancouver, as owners Marc and Jodie Emery awaited bail hearings in Toronto. The well-known marijuana reform couple were arrested Wednesday night at the Toronto airport on their way to a cannabis expo in Spain. Police raided seven Cannabis Culture stores and two residences, Toronto police said. The Emerys have been selling marijuana at the shops without waiting for Canada to actually get around to legalizing it.
Filipino Lawmakers Approve Medical Marijuana. The Philippines House on Wednesday approved a bill to allow for the use of marijuana for medicinal purposes. The move comes as the government of President Rodrigo Duterte wages bloody war on other drug users and sellers. The legislation approved by the House would create a government-issued ID card for patients and designates certain qualifying diseases and conditions, as well as allowing for caregivers and dispensaries.