The Kettle Falls Five case gets postponed, ASA starts a petition to protect California patients who need organ transplants, Minnesota begins implementing its new medical marijuana law, and more. Let's get to it: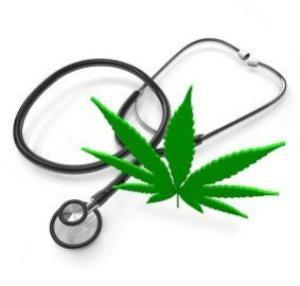 National
On Tuesday, the head of the Epilepsy Foundation said he wants CBC cannabis oil available nationwide. Warren Lammert, chairman of the board of the Epilepsy Foundation, and father of an epileptic child, has said he wants CBD cannabis oil used to treat seizures made available nationwide. The Epilepsy Foundation has determined that "an end to seizures should not be determined by one's zip code," and that more research is essential.
California
On Monday, ASA announced a petition drive seeking support for a California Medical Marijuana Organ Transplant Act. The medical marijuana defense and advocacy group Americans for Safe Accessis leading a petition drive to garner support for state legislation to patients who are being denied access to organ transplants because of their medical marijuana use. The proposed legislation is the Medical Marijuana Organ Transplant. It would bar the denial of organ transplants because of medical marijuana use. Click on the title link for more information and to sign the petition.
On Tuesday, Los Angeles announced it had shut down more than 400 dispensaries.The office of City Attorney Mike Feuer says it has shut down 402 dispensaries since Feuer took office in the summer of 2013. The office has also filed more than 200 criminal cases related to dispensaries, with 743 defendants. It is unclear what the actual impact is, however; new dispensaries seem to pop up at the rate of one a day.
Also on Tuesday, the LA city attorney sued to block a medical marijuana delivery app. The LA city attorney's office filed a lawsuit to close down a mobile phone app that sets up home deliveries of medical marijuana. The lawsuit alleges that Nestdrop is a "flagrant attempt" to get around restrictions imposed by voters last year. The city argues that its medical marijuana ordinance only allows patients or caregivers to pick up the medicines themselves and does not allow delivery services. Nestdrop isn't the only the only app offering deliveries in Southern California, but it's the first to be targeted by authorities.
Colorado
Last Thursday, an Arizona professor fired for medical marijuana research got new funding to continue her work. Researcher Dr. Sue Sisley, who was fired from her job at the University of Arizona over her medical marijuana research, has been awarded a $2 million grant from the state of Colorado to continue her research into the effects of medical marijuana on veterans with PTSD.
Massachusetts
On Tuesday, a Massachusetts activist went public with his boundary-pushing Allston CBD shop. Veteran Bay State marijuana reform activist Bill Downing has opened a shop called CBD Please in Allston. He claims that his operation is legal because the products he offers are made from high-CBD, low-THC cannabis oils. And he's not too concerned about any reaction from authorities. "The state can do anything they want. They can throw me in jail. They can do whatever they want," said Downing. "But I know I'm doing the right thing and I'm doing it for the right reasons. I'm doing it for the patients here in the state and I really don't care about the bureaucracies trying to stop me because they're immoral. And because the public does not support them." When asked if what he was doing was legal, Downing replied: "I don't know, and I don't care."
Minnesota
On Monday, the state named two medical marijuana growers. The state Department of Health today named two groups that it has selected to grow marijuana under the state's new law. LeafLine Labs and Minnesota Medical Solutions ("MinnMed") will be allowed to grow, process, and distribute medical marijuana products. Medical marijuana is supposed to be available for patients by next July.
Oregon
Late last month, the state decided to appeal a lower court ruling that cities can ban dispensaries. The state earlier this month filed an appeal of a circuit court ruling that the city of Cave Junction can deny a business license to a medical marijuana dispensary. Josephine County Circuit Court Judge Pat Wolke ruled that the state's dispensary law, enacted last year, did not block the ban, but didn't rule on state constitutional issues involved. The city has also appealed the ruling.
Washington
On Monday, trial in the Kettle Falls Five federal medical marijuana case was postoned.A new judge assigned to hear the widely watched federal medical marijuana case of the Kettle Falls Five has continued the federal trial scheduled to begin Monday in Spokane, Washington. Senior Judge Fred Van Sickle has been replaced by Judge Thomas O. Rice, who set a new trial date of February 23. This comes as the US Senate plans to consider a measure later this week that would prohibit Department of Justice funds from being spent on medical marijuana enforcement in states where it's legal. Advocates say that federal prosecutions like the Kettle Falls Five, as well as pending asset forfeiture cases in California, would be impacted by the passage of such a measure. The change in trial date also came soon after CNN ran the latest national media piece on the Kettle Falls Five, discussing the contradictions between Washington's adult-use and medical marijuana laws and the prosecution of state compliant patients like the Kettle Falls Five.
[For extensive information about the medical marijuana debate, presented in a neutral format, visit MedicalMarijuana.ProCon.org.]