More jail guards gone wild, an Arkansas cop led a double life, a Pennsylvania state trooper was stealing drugs from motorists, and more. Let's get to it: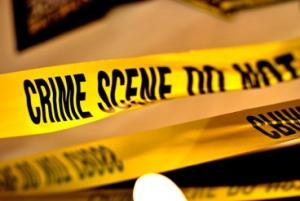 In Philadelphia,
six Philadelphia jail guards were arrested last Wednesday
for allegedly smuggling drugs and cell phones into city jails. City jail officials had asked the feds to investigate after seeing an increase in contraband, and the feds set up a sting. Using inmates as informants, the feds set up meeting with the guards, asking them to pick up drugs and phones from friends in exchange for cash payments of $500 to $1,500. The jail guards were not named.
In Baltimore, a state prison guard was arrested last Thursday on charges he tried to smuggle heroin, Oxycontin, and "synthetic marijuana" into the Maryland Correctional Training Center in Hagerstown. Patrick Merson, 52, faces 11 counts related to trying to smuggle contraband into the prison.
In Dumas, Arkansas, a Dumas police officer was arrested last Thursday on drug conspiracy charges. Officer James Ivory Edgerson, 37, was among six people busted after investigators said they found cocaine and crack cocaine in his car, as well as $16,000 and several guns at his home. He is accused of making several deliveries of marijuana, cocaine, and meth to informants and is looking at up to life in prison. Agents seized 28 ounces of cocaine, an ounce of crack, a pound of pot, five firearms, and $222,000 in cash.
In New Wilmington, Pennsylvania, a Pennsylvania state trooper was arrested last Thursday on charges he stole drugs from people whose cars he pulled over. Trooper Glenn A. Vaughan, 33, went down after the state Bureau of Criminal Investigation received tips that he was pulling over drivers and confiscating their drugs. He is charged with possession of a controlled substance, tampering with evidence, theft, receiving stolen property, obstruction of justice, and misapplication of entrusted property. He is free on his own recognizance and suspended without pay.
In Cleveland, a Warrensville Heights police officer was arrested Tuesday on charges he stole guns, marijuana, and other evidence from the evidence room. Officer Andre Harmon, 54, who worked as an evidence technician, allegedly committed the thefts between 2010 and 2013. He is accused of stealing a handgun, at least two shotguns, and the pot. He is charged with theft in office, tampering with records, and drug possession.
In Chicago, a former Cook County sheriff's officer pleaded guilty last Wednesday to robbing drug dealers and re-selling the drugs. Robert Vaughan, admitted robbing eight drug dealers between 2011 and 2013 in a scheme with two other law enforcement officers. The trio raked in $300,000 from their illicit activities. Vaughan admitted setting up deals with dealers, then arresting them after the transaction, seizing their drugs, then releasing them without charges. He went down in a federal sting and was originally arrested trying to rip off 70 pounds of marijuana from an undercover federal agent.