The marijuana legalization campaigns are starting to heat up, a new California poll has the strongest support yet for pot legalization, and more.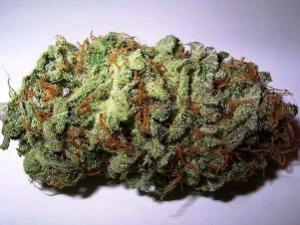 Marijuana Policy
New California Poll Has Support for Legalization at Nearly Two-Thirds. A poll released Wednesday by the Institute of Governmental Studies at UC Berkeley has 63.8% supporting legalizing recreational marijuana use. Somewhat surprisingly, when it comes to ethnicity, support was highest among blacks (71.9%) and Latinos (69.3%). The Prop 64 legalization initiative goes before the voters in November.
Sen. Harry Reid "Dubious" on Nevada Legalization Initiative. Senate Minority Leader Harry Reid (D-NV) is not getting behind the Question 2 legalization initiative. He is "very, very dubious and concerned," he said. "If I had to vote on it now, I wouldn't vote for it," Reid told reporters Tuesday. "That's something we need to look at quite a bit longer. I think it's something that we have to be very careful with. People better start making a case to me. They haven't done it yet."
Barney Frank Supports Massachusetts Legalization Initiative. The former long-time Democratic congressman from Massachusetts is headlining a fundraiser at the Harvard Club for the Question 4 legalization initiative. The fundraiser is August 28. Oregon US Rep. Earl Blumenauer (D) will also be in attendance. Tickets are priced at $250, and the campaign says it needs to raise $3 million in the next 12 weeks.
Medical Marijuana
New Mexico Patient's Mom, Marijuana Producer Sue Over Medical Marijuana Shortage. The mother of an infant suffering from a rare form of epilepsy has joined with a state-legal grower to sue the Department of Health over restrictive rules they say are harming patients by making it impossible for producers to supply patients with the medicine they need.