An Antioch, California man under surveillance for a drug warrant was shot and killed by police as he fled after the vehicle in which he was a passenger struck a police vehicle. Charles Burns, 21, becomes the 12th person to die in US domestic drug law enforcement operations so far this year.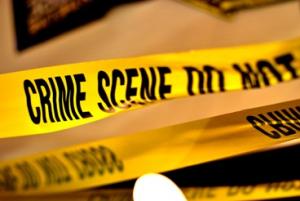 According to the
San Francisco Chronicle
, citing police sources, Concord police had a warrant for Burns' arrest for drug sales and were conducting surveillance on his Antioch home Friday evening when Burns came out of his home and got into a truck driven by another man.
As detectives "tried to contact" Burns, the driver of the truck "accelerated rapidly and rammed an occupied police vehicle," according to Concord Police Lt. Steve Dyer. Burns then ran from the truck. "Two officers, fearing for their safety, fired at the suspect, striking him," Dyer said.
Burns died at the scene. Police did not mention recovering any weapons, and since Burns had left the vehicle and was fleeing the scene, it is unclear why the officers claimed they feared for their safety. It is also unclear whether police were in uniform or plain clothes.
Perhaps answers will be forthcoming, if not from Antioch and Concord police investigations, possibly from a Contra Costa County district attorney's office review or a coroner's inquest.
Burns' father, a grief-stricken John Burns wasn't waiting for investigations. Police did not have to kill his son, who would have turned 22 on Mothers' Day, he told the Chronicle.
"They should be in prison," the elder Burns said through sobs and expletives, referring to the officers who opened fire. "I wish I knew what happened."