The Supreme Court hands down a pair of rulings supporting law enforcement powers, the California and Arizona marijuana legalization efforts gain powerful endorsements, the feds give up on trying to bust Fedex for shipping prescription pills, and more.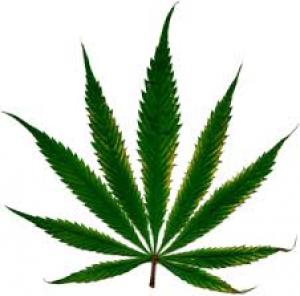 Marijuana Policy
Arizona Congressman Endorses Legalization Initiative. US Congressman Ruben Gallegos (D-Phoenix) announced Monday that he is endorsing the legalization initiative from the Arizona Campaign to Regulate Marijuana Like Alcohol. "Forcing sales of this plant into the underground market has resulted in billions of dollars flowing into the hands of drug cartels and other criminals," Rep. Gallegos said. "We will be far better off if we shift the production and sale of marijuana to taxpaying Arizona businesses subject to strict regulations. It will also allow the state to direct law enforcement resources toward reducing violence and other more serious crimes."
California Democratic Party Endorses Legalization Initiative. Meeting in Long Beach over the weekend, the executive committee of the state Democratic Party voted to endorse the Adult Use of Marijuana Act (AUMA). The initiative would legalize the possession of up to an ounce of weed, allow limited personal cultivation, and allow regulated commercial cultivation and sales.
Colorado Health Department Reports No Increase in Youth Use. Marijuana use among high school students in the state has not increased since legalization, the Health Department reported Monday. The report was based on a statewide student survey. It found that 21% of students had reported using marijuana, in line with earlier figures from the state and below the national average of nearly 22%.
Medical Marijuana
Congressional Pot Fans, Foes Work Together on New Research Bill. Legalization opponent Rep. Andy Harris (R-MD) is joining forces with Congress's "top legal pot advocate," Rep. Earl Blumenauer (D-OR) to file a bill to overhaul federal policies on marijuana research. The bill would make it easier for scientists to conduct research on the medical use of marijuana. It hasn't been filed yet, but is expected this week.
Arkansas Initiative Campaign Hands in Signatures. Supporters of the Arkansans for Compassionate Care medical marijuana initiative handed in more than 110,000 raw signatures to state officials in Little Rock Monday. The initiative only needs some 67,000 valid voter signatures to qualify for the November ballot. If as many as 30% of the signatures are found invalid, organizers would still have enough signatures to qualify.
Asset Forfeiture
Oklahoma Governor Delays Using Card Readers to Seize Money. In the wake of a furious outcry over the Highway Patrol's recent use of ERAD card-reading devices to seize money from debit and credit cards, Gov. Mary Fallin (R) last Friday directed the secretary of safety and secure to delay using the the card-readers until the state can develop a clear policy for their use.
Law Enforcement
Supreme Court Opens Door to More Lawless Police Searches. In a pair of decisions released Monday, the US Supreme Court again demonstrated its deference to law enforcement priorities, in one case by expanding an exception to the long-standing ruling requiring that unlawfully gathered evidence be discarded and in another by holding that drug dealers, even those engaged only in street-corner sales, are engaged in interstate commerce.The two decisions expand the ability of local police to skirt the law without effective punishment on the one hand, and allow prosecutors to use the weight of the federal criminal justice system to come down on small-time criminals whose cases would normally be the purview of local authorities on the other. Taken together, the decisions show a high court that once again give great deference to the demands of law enforcement.
Feds Drop Drug Trafficking Case Against Fedex. Federal prosecutors in San Francisco last Friday suddenly moved to drop all criminal charges against the delivery service, which they had accused of knowingly delivering illegal prescription drugs. In court, presiding Judge Charley Breyer said the company was "factually innocent" and that the DEA had failed to provide it with the names of customers who were shipping illegal drugs. "The dismissal is an act, in the court's view, entirely consistent with the government's overarching obligation to seek justice even at the expense of some embarrassment," Breyr said, according to a transcript of the hearing.