Responding to last Tuesday's votes to legalize marijuana in Colorado and Washington, California Gov. Jerry Brown (D) said Sunday the federal government should respect the states' rights to decide how to regulate marijuana. His remarks came on during an interview on CNN's "State of the Union" Sunday morning.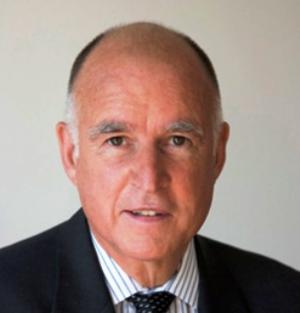 "It's time for the Justice Department to recognize the sovereignty of the states," Brown said in response to a question from host Candy Crowley. "California has a medicinal marijuana law, other states have passed some other measures. We have a laboratory of democracy. We don't always agree with all states. Some states have capital punishment, some states don't. Some now have legalized marijuana -- small amounts for recreational use -- many states have legalized medicinal marijuana. I believe the president and the Department of Justice ought to respect the will of these separate states."
Brown said that even if marijuana remains illegal under federal law, Washington should let the states experiment with other approaches.
"I think the federal law can maintain, but it shouldn't try to nullify reasonable state measures," he said. "I'm not saying the state can do anything they want, but the measures that have been adopted so far have been after vigorous debate. In fact, there's been a marijuana legalization [initiative] in California and it was rejected. It's been rejected in other states. So we are capable of self-government. We don't need some federal gendarme to come in and tell us what to."
If the Obama administration is about to come down on Colorado and Washington, it should think again, said Brown.
"I believe comity toward the states, that's a decent respect, ought to govern the policy and that means change the policy now," the veteran politician said.
Still, Brown didn't sound especially eager to see marijuana legalized in his state.
"I'm not prepared to bring that up," he said in response to a question from Crowley. "We already have a fair amount of marijuana use in the guise of medical marijuana and there's abuses in that field. And as governor, I review paroles for those sentenced for murder and I have to review the paroles and I review hundreds of them. And so many of them start with drugs, with marijuana, with alcohol, when they're 12, they're 15," he said. "So it's dangerous. And people should not in any way take lightly the power of chemicals, whether it be cannabis or something stronger to affect the human mind in a way that really makes desperate people far more desperate."