The California legalization initiative picks up a big endorsement, so does the effort to legalize it in Vermont; Hawaii dispensary applications are now available online (if you've got $5,000), the German health ministry files a draft medical marijuana law, and more.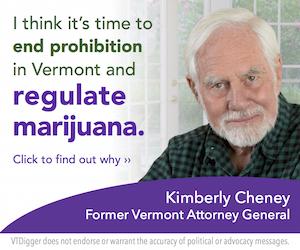 Marijuana Policy
California NAACP Endorses AUMA Legalization Initiative. Calling marijuana legalization a "civil rights issue," the California State NAACP has formally endorsed the Adult Use of Marijuana Act (AUMA). "Creating a legal, responsible and regulated framework for marijuana is a predominant civil rights issue and it's long overdue," said Alice Huffman, longtime President of California State NAACP. "The current system is counterproductive, financially wasteful and racially biased, and the people of California have repeatedly called for it to be fixed. This measure will ensure that California is not unjustly criminalizing responsible adults while also ensuring that our children are protected while the State receives hundreds of millions of new dollars for vital government and community-based programs."
Poll: North Carolina Majority Opposes Legalization.A Civitas Institute poll released today had 43% of North Carolinians favoring marijuana legalization, with 53% opposed. Most of those opposed were "strongly opposed," while slightly more than half of those in favor were "strongly in favor."
Former Vermont Attorney General Backs Legalization Effort. Former state Attorney General Kimberly Cheney is publicly backing the effort to end pot prohibition in the Green Mountain State. He is featured in the first ads put out this year by the Marijuana Policy Project-backed Vermont Coalition to Regulate Marijuana. Last week, Gov. Peter Shumlin (D) announced he was supporting tightly regulated legalization.
Medical Marijuana
Hawaii Dispensary Applications Now Available Online. Applications must be submitted online and will only be accepted during the application period of Jan. 12, 2016, 8:00am, Hawaii Standard Time (HST) to Jan. 29, 2016, 4:30pm. HST. Get the online application here. There's a $5,000 application fee. Read about dispensary license requirements here.
New York Doesn't Approve Medical Marijuana for PTSD, Other Conditions -- Yet. The state Health Commissioner has determined there is not yet enough evidence of effectiveness to approve the use of medical marijuana to treat PTSD, Alzheimer's disease, muscular dystrophy, dystonia, and rheumatoid arthritis. The commissioner can, however, add qualifying conditions at any time and will be meeting with specialists to evaluate new scientific evidence as it becomes available.
Drug Testing
West Virginia Welfare Drug Testing Bill Approved by Interim Committee. The Joint Committee on Health and Human Resources has, with little discussion, approved a bill that would allow the drug testing of welfare recipients. The bill would require screening recipients for "reasonable suspicion" of drug use before ordering testing.
International
German Government Presents Draft Medical Marijuana Law. Last Thursday, the German Federal Health Ministry presented a detailed draft of a medical marijuana law. It would set up a state cannabis agency to regulate cultivation and distribution and would allow sales at pharmacies. Health insurers would be required to cover costs. Health organizations and other interested parties have until February 5 to comment on the draft.