New England is turning into a real marijuana legalization hotspot as Rhode Island is set to become the latest state in the region to try to free the weed, the South Dakota legislature will take up medical marijuana after an initiative failed to make the ballot, Philadelphia's "tainted justice" policing scandals undoes more drug convictions, and more.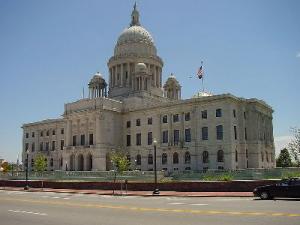 Marijuana Policy
Rhode Island Legalization Bills to Be Filed This Week. Rep. Scott Slater (D-Providence) says he will file a marijuana legalization bill in the General Assembly this week, and Sen. Joshua Miller (D-Cranston) will file companion legislation in the Senate.
Medical Marijuana
South Dakota Medical Marijuana Initiative Fails to Make Ballot. A proposed initiative from New Approach South Dakota has come up short on signatures and will not qualify for the November ballot. The group needed nearly 14,000 valid voter signatures to qualify, but, based on a sampling of 5% of the 16,000 signatures handed it, state officials said only slightly more than half were valid, leaving the group with only 9,000 valid signatures. New Approach South Dakota has 30 days to challenge the findings.
South Dakota Medical Marijuana Bill Filed. State Sen. Angie Buhl O'Donnell has filed Senate Bill 167, which would legalize the use of marijuana for medical reasons. The bill was filed last Friday, one day after the deadline for filing new bills, but lawmakers agreed to waive the rules after state officials rejected a medical marijuana initiative for lack of valid signatures.
Drug Testing
Tennessee Welfare Drug Test Program Finds Very, Very Few Positives. In line with the experience of other states that have embarked on public benefits drug testing schemes, Tennessee's program has had just 65 people test positive out of 39,121 tested. Another 116 people refused to participate in drug screening, disqualifying them from benefits. The state has spent $23,592 on drug testing so far.
Law Enforcement
More Philadelphia Drug Cases Overturned, Thanks to Crooked Cops. A judge last Friday quickly overturned 51 old drug convictions brought by a tainted Philadelphia Police drug unit. The six officers in the dope squad managed to win acquittals on federal corruption charges, but prosecutors and judges still consider their cases tarnished. With Friday's dismissals, the number of convictions overturned or cases dismissed has climbed to 699. Several hundred more convictions could be overturned in the coming months.