California Democrats have endorsed marijuana legalization, Bernie Sanders ties together racism and pot prohibition, a federal court upholds employers' rights to fire medical marijuana users, and more.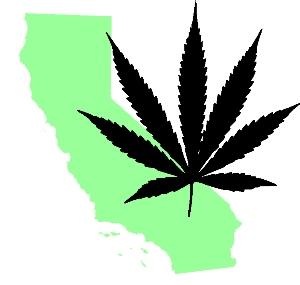 Marijuana Policy
At Democratic Debate, Sanders Ties Together Racism and Marijuana Prohibition. "We have a criminal justice system that is broken," he said. "Who in America is satisfied that we have more people in jail than any country on earth, including China -- disproportionately African-American and Latino. Who is satisfied that 51% of African-American young people are either unemployed or under-employed? Who is satisfied that millions of people have police records for possessing marijuana when the CEOs of Wall Street companies who destroyed our economy have no police records? We need to take a very hard look at our criminal justice system, investing in jobs and education -- not in jails and incarceration."
California Democratic Party Calls for Marijuana Legalization. On the final day of the state Democratic Party's annual convention, delegates on a voice vote approved a platform plank saying the state's Democrats "support the legalization, regulation and taxation of marijuana, in a manner similar to that of tobacco or alcohol."
Toledo Decriminalization Now in Effect, Despite Legal Challenge. The courts in Toledo are sentencing marijuana users to no fines and no jail time under a decriminalization measure that passed in September, even though state Attorney General Mike DeWine has challenged other portions of the law. Those sections attempted to rewrite state law regarding felony amounts of marijuana.
Medical Marijuana
New Hampshire Approves First Medical Marijuana Production Facility. The Department of Health and Human Services said last Friday that it has approved the first of three locations to grow medical marijuana and started mailing out ID cards. Some 176 Granite Staters have qualified to use medical marijuana so far.
Federal Court Okays Firing for Medical Marijuana Use. A federal district court in New Mexico has held that an employer is not obligated to accommodate an employee's use of medical marijuana, even when the drug had been supplied to the employee by a state-legal medical marijuana program. The ruling came in the case of an AIDS patient whose job offer was yanked after he tested positive for marijuana metabolites during a pre-employment drug test. The court noted that marijuana remains illegal under federal law.
Asset Forfeiture
Maryland Civil Asset Forfeiture Reform Bill Filed. Sens. Michael Hough (R-Frederick), Jamie Raskin (D-Montgomery), and Robert Zirkin (D-Baltimore County) have filed Senate Bill 161, which would reform civil asset forfeiture by barring state law enforcement agencies from doing an end run around state asset forfeiture laws by handing their cases over to the federal government. The move comes as the state Senate prepares later this week to try to override a gubernatorial veto of an earlier asset forfeiture reform bill.
International
Vietnam Sentences Two to Death for Drug Smuggling. A court in the northern province of Lang Son has sentenced two people to death for selling drugs. Lurong Van Ty and Lu Thi Thuong were given the death penalty in the case; two others were sentenced to life, while other members of the smuggling ring received shorter sentences.
Ten Dead in Cartel Violence in Mexico's Michoacan. Ten people were shot and killed in Michoacan over the weekend in apparent cartel feuds. The violence-plagued states is home to at least seven drug trafficking groups: the Familia Michoacana, Guerreros Unidos, Caballeros Templarios, Los Viagras, Jalisco Nueva Generacion, and the Gulf and Sinaloa cartels.
(This article was prepared by StoptheDrugWar.org's lobbying arm, the Drug Reform Coordination Network, which also pays the cost of maintaining this web site. DRCNet Foundation takes no positions on candidates for public office, in compliance with section 501(c)(3) of the Internal Revenue Code, and does not pay for reporting that could be interpreted or misinterpreted as doing so.)