The DEA is up to the same old same old, Arizona joins the list of states voting on marijuana legalization this fall, heroin overdoses jump in recent years in New York, and more.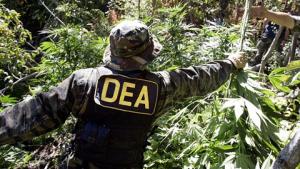 Marijuana Policy
DEA Again Refuses to Reschedule Marijuana. The DEA today again refused to reschedule marijuana, arguing that its therapeutic value has not been scientifically proven. The move rejecting a rescheduling petition from two governors comes despite medical marijuana being legal in half the states and in the face of an ever-increasing mountain of evidence of marijuana's medicinal utility. Today's action marks at least the fourth time the DEA has rejected petitions seeking to reschedule marijuana. The effort to get the DEA to move marijuana off the same schedule as heroin has been going on since 1972, and once again has garnered the same result. The agency did announce one policy change that could make it easier to conduct marijuana research. It said it would end the University of Mississippi's monopoly on the production of marijuana for research purposes by granting growing licenses to a limited number of other universities.
Arizona Legalization Initiative Qualifies for November Ballot. It's official: State officials have confirmed that the initiative from the Campaign to Regulate Marijuana Like Alcohol has gathered enough valid voter signatures to qualify for the November ballot. The initiative will appear on the ballot as Proposition 205.
Heroin and Prescription Opioids
Fatal Overdoses Have Jumped in New York City in Recent Years. Fatal drug overdoses have jumped 66% in the city between 2010 and 2015, the city Department of Health and Mental Hygiene Reported Tuesday. Last year, 937 New Yorkers died of overdoses, compared to 541 in 2010. Heroin was involved in 59% of the deaths.
International
Vietnam Sentences Nine to Death for Smuggling Heroin to China. A court in Lang Son has handed out death sentences to nine men for smuggling about 500 pounds of heroin to China. Two others were sentenced to life in prison. Under Vietnamese law, possession or sale of more than 100 grams of heroin is punishable by death.