An Ohio legalization initiative heads for signature-gathering, the NYC city council calls for decrim and legalization, the DEA's "cold consent" searches get critiqued, Kentucky pols can't agree on how to deal with heroin, and more.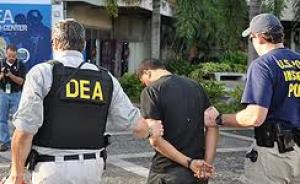 Marijuana
Louisiana Legalization Bill Pre-Filed. State Rep. Dalton Honore (D-Baton Rouge) has pre-filed a marijuana legalization bill. He submitted House Bill 117 yesterday. To go into effect, it would have to both pass the legislature and be approved by the electorate in the November 2016 election. Louisiana has some of the country's harshest marijuana laws.
Ohio Ballot Board Clears ResponsibleOhio Legalization Initiative. Backers of the ResponsibleOhio legalization initiative have cleared the final hurdle before beginning signature-gathering. The state Ballot Board agreed that the proposal amounts to a single constitutional amendment, so it's good to go. Backers will now need to gather more than 300,000 signatures by July to qualify for the ballot. The amendment would allow only 10 growing sites already promised to investors.
NYC City Council Calls for Decriminalizing and Legalizing Marijuana. This week, the New York City Council called for the state to pass legislation to both decriminalize and to tax and regulate marijuana. As part of the Council's State Budget and Legislative Agenda for the 2015-2016 legislative session, the council urged the state legislature to pass two marijuana policy reforms -- the Fairness and Equity Act and the Marijuana Regulation and Tax Act (MRTA). The Speaker of the City Council, Melissa Mark-Viverito had previously announced her support for marijuana legalization in November, but this marks the first time that decriminalization and legalization have been part of the Council's official legislative agenda.
Medical Marijuana
Georgia Medical Marijuana Bill Wins Senate Committee Vote. The Senate Health and Human Services Committee approved House Bill 1 yesterday. The measure has passed the House and now heads for a Senate floor vote.
Methamphetamine
New York Senate Approves Bill to Increase Meth Penalties. The Senate has passed Senate Bill 1150, which would increase penalties for meth possession and sale. Meth would be treated similarly to heroin and cocaine under the bill. The bill is now in the Assembly Codes Committee as Assembly Bill 5577.
Opiates
Kentucky Legislators Still Can't Agree on Heroin Bills. House and Senate negotiators met yesterday to try to reach a compromise on competing bills that address heroin use in the state, but mainly agreed to disagree. There are differences over increasing penalties for heroin dealers, whether to allow needle exchanges, and on how to protect people who report overdoses. There is now a chance legislators could agree on a compromise that simply omits the sentencing and overdose reporting provisions.
Asset Forfeiture
Sen. Chuck Grassley Investigating Asset Forfeiture Abuses in US Marshals Service. The Iowa Republican sent a letter Wednesday to the agency demanding documents after he received whistleblower allegations that the service's Asset Forfeiture Division had used asset forfeiture monies "to purchase extravagant office decorations such as custom wall paper and window treatments." He is also looking into allegations of favoritism in hiring at the agency.
Law Enforcement
Justice Department Report Criticizes DEA's "Cold Consent" Searches. In a new report, the Justice Department's Office of the Inspector General details how the DEA's use of "cold consent" searches, where agents confront travelers at airports, bus, and rail stations and "ask" for consent to search them, may be racially profiling passengers and unjustly seizing their money. Click on the title link or read the report for lots more detail.
Reentry and Rehabilitation
Ex-Felon Federal Voting Rights Bills Filed. Sen. Ben Cardin (D-MD) has filed S 772 to secure the federal voting rights of people who have served their time. Rep. John Conyers (D-MI) has filed a companion bill, HR 1459, in the House.
Sentencing
Smarter Sentencing Act Picks Up More Cosponsors. The Senate version, S 502, now has nine cosponsors, with the latest being Sen. John Isaakson (R-GA). The House version, HR 920, now has 22 cosponsors, with six signing on in the past week. The bills would retroactively apply provisions of the Fair Sentencing Act and would reduce mandatory minimum sentences.
International
Canada Supreme Court Takes Up Medical Marijuana Edibles. The high court is hearing a case where plaintiffs charge that Health Canada violated medical marijuana patients' constitutional rights to life, liberty, and safety by barring any form of marijuana except dried plants. The government has lost at every step of the legal process so far, but continues to argue the case.
Zambia Opposition Party Joins Green Call for Marijuana Legalization. Zambia's second largest opposition party, the United Party for National Development, has joined the Greens in calling for the legalization of marijuana cultivation. "There is nothing wrong with cannabis. Just like you and me 'dear reader' Cannabis Sativa, the plant, was also created by God," wrote party vice-president for political affairs Canisius Banda. "Cannabis is a resource. Cannabis must be decriminalized the world over. Nonetheless, regulation, albeit wise, just as it exists for many other things ought to remain. Just like Zambia boasts of Copper, California boasts of Cannabis, the biggest cash crop, responsible for US$14 billion a year in sales. Zambia would do well, under decriminalized but controlled conditions, to start growing Cannabis, and at least, for now until we are a bit more civilized, only for export to countries that have made it legal."