The Senate approves a bill to ease medical marijuana access for vets, medical marijuana sales begin in Illinois, New Jersey's governor signs a medical marijuana school access bill, and more.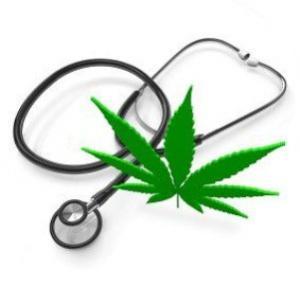 National
On Tuesday, the Senate approved a bill allowing veterans access to medical marijuana. The Senate Tuesday passed the FY2016 Military Construction and Veterans Affairs Appropriations Bill, which includes language that will allow vets to access medical marijuana in states where it is legal. The Veterans Administration had barred VA doctors from issuing medical marijuana recommendations to vets, but this bill will block the VA from spending money to punish vets who use medical marijuana and allow VA doctors to recommend it where it is legal. The language was first approved as an amendment in May; that amendment must now be approved by the House.
Also on Tuesday, calls to fire the DEA head for calling medical marijuana "a joke" grew louder. Led by Tom Angell at Marijuana Majority, medical marijuana supporters are calling on President Obama to fire DEA Administrator Chuck Rosenberg in the wake of his recent comments calling medical marijuana "a joke." "My mom is a legal patient in Rhode Island, and she uses medical marijuana to deal with the severe pain she experiences from multiple sclerosis," said Angell. "Medical cannabis is no joke to my family or the millions of other American families who have seen its real benefits." Angell has organized a Change.org petition that anyone can sign.
California
On Tuesday, the Newport Beach city council approved a ban on medical marijuana activities in the city. The unanimous vote was on a first reading of the ordinance, which would ban cultivation, as well as dispensaries and delivery services.
Illinois
On Monday, medical marijuana retail sales began in the state. The state's first dispensaries opened for business today after state regulators last week gave the go-ahead to producers to start shipping product to them. Up to eight dispensaries were expected to be open today, including several in the Chicago area. But some patients were turned away because their customer registrations with individual dispensaries had not yet been processed.
Minnesota
On Tuesday, pain patients called for access to medical marijuana. Pain patients pleaded with Health Commissioner Ed Ehlinger to override a panel of health experts who rejected allowing medical marijuana for chronic pain and allow them to use it. For more than three hours, the commissioner heard from a cavalcade of people who said they wake in pain, spend their days in pain, and spend sleepless nights because of pain. "All of this has been very helpful. It's not going to be an easy task weighing the data, weighing the input, weighing the pros and cons, weighing the risks and benefits," he said. "But that's the job I signed up for. I take it very seriously, both as a physician, as health commissioner and as a person who lives in this state." He has until the end of December to make a decision.
Michigan
Last Thursday, fired medical marijuana patients learned they can get unemployment benefits. The state Supreme Court has refused to hear an appeal from the Unemployment Insurance Agency in a case involving people who won unemployment benefits after being fired for medical marijuana use. That means that people who are registered patients who got fired after failing drug tests for marijuana will continue to be eligible for unemployment benefits.
New Hampshire
Last Wednesday, a lung cancer patient sued to get a medical marijuana card. Linda Horan, who suffers from late stage lung cancer, has filed a lawsuit against the state health commissioner in a bid to get a medical marijuana card before dispensaries open next year. The state passed a medical marijuana law two years ago, but won't issue patient ID cards until dispensaries are authorized to start selling medical marijuana next year. Horan wants her card issued now so she can obtain medical marijuana in Maine, which will serve patients from other states.
New Jersey
On Monday, the governor signed a medical marijuana school access billl. Gov. Chris Christie (R), a GOP presidential contender, signed into law Assembly Bill 4587, which requires schools providing services for the developmentally disabled to adopt policies that allow for the administration of medical marijuana to qualified patients.
New York
On Tuesday, medical marijuana patients demanded the governor sign an emergency access bill. Patients, families, and advocates rallied outside Governor Andrew Cuomo's (D) Manhattan office to urge him to sign a bill that would expedite access to medical marijuana for critically ill patients. In June, with overwhelming bipartisan support, both houses of the legislature passed A.7060 (Gottfried) / S.5086 (Griffo), directing the state to establish a program to help critically ill patients obtain emergency access to medical marijuana as soon as possible. The bill was delivered to Governor on October 30th. He has until tomorrow to sign or veto the bill; if he does neither, it will become law.
On Wednesday, Cuomo signed the bill.
South Dakota
On Monday, medical marijuana petitioners handed in signatures. Petitioners with New Approach South Dakota turned in some 16,000 raw signatures Monday, the deadline for initiatives hoping to qualify for the 2016 general election. They need 13,871 valid signatures to qualify, so there is very little room for invalidated signatures if the effort is to make it.
[For extensive information about the medical marijuana debate, presented in a neutral format, visit MedicalMarijuana.ProCon.org.]