The House Speaker doesn't appear too interested in undoing legalization in DC, Nebraska's AG explains his lawsuit against Colorado legalization, good poll results from Virginia, more pressure for federal asset forfeiture reform, and more. Let's get to it: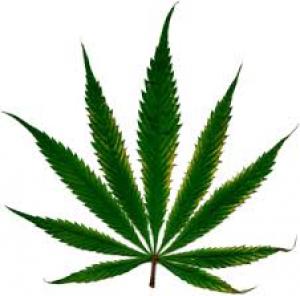 House Speaker Boehner Not Eager to Mess With DC's Pot Legalization
. DC Mayor Muriel Bowser met Tuesday with the speaker and reported that he seemed little interested in trying to undo the will of District voters who approved limited legalization in November. "Well, I think that the speaker wants to be able to concentrate on national issues, and recognizes that the District of Columbia is moving in the right direction, and would prefer to have his interest on national issues," Bowser said in her recap of the meeting.
Nebraska's Attorney General Explains Why He Is Suing Colorado. State Attorney General Doug Peterson has penned a column explaining his reasoning for asking the Supreme Court to undo marijuana legalization in Colorado. Click on the link to read it in full.
Vermont Will See a Legalization Bill This Year. The Green Mountain State is almost universally included in those lists of "the next states to legalize marijuana," and now Sen. David Zuckerman (P-Crittenden County) says he will introduce a bill to do just that. He said there's no reason to delay. "I think there is a wait-and-see attitude on the part of many," Zuckerman said. "There's also a let's-get-there-and-get-it-done attitude."
Poll Finds Virginians Strongly Support Decriminalization, Medical Marijuana. A Christopher Newport University survey released Tuesday found 71% of registered voters support decriminalization and 69% favor medical marijuana. The poll comes just days after state Sen. Adam Ebbin (D-Alexandria) introduced a decriminalization bill. Click on the poll link for methodological and other details.
Anchorage Bans Public Consumption, But Allows Use in Licensed Premises. Alaska's largest city has opened the door to "cannabis cafes." The Anchorage Assembly voted to prohibit public pot smoking, but approved an amendment allowing allows for consumption in places "authorized by a state permit or license or authorized by a municipal permit or lease."
Wichita Will Vote on Decriminalization in April. The city council okayed putting a decriminalization initiative on the April 7 ballot after backers presented petitions with thousands of signatures supporting it. The vote was 6-1. Those 21 and over caught with 32 grams or less would face a citation and a $50 fine.
Medical Marijuana
In Pennsylvania, A Change of Tune From the Governor's Mansion. Last year, then Gov. Tom Corbett (R) was a staunch foe of medical marijuana. But now, there's a new year, a new legislative session, and a new governor. This one, Democrat Tom Wolf, met with families of children suffering from diseases treatable by medical marijuana Tuesday and said he would support broad medical marijuana legislation.
Asset Forfeiture
ACLU, NACDL Speak Out for Asset Forfeiture Reform.The National Association of Criminal Defense Lawyers sent a letter to every congressional office, expressing support for proposals to stop police from seizing cash, cars and other property from people without convicting them of a crime. And he American Civil Liberties Union also issued a strong statement on Tuesday, saying reforms are needed to protect innocent Americans from a seizure system that has a disproportionate effect on low-income people. The letter and statement are in support of Senate Bill 255, introduced yesterday by Sen. Rand Paul (R-KY), or similar legislation.
Pregnancy
ACLU of Virginia Object to Bill Targeting Pregnant Women Who Use Drugs. The civil liberties group is challenging HB 1456, filed by Del. Les Adams (R-Pittsylvania County). The bill would authorize child welfare authorities to investigate or make a family assessment any "report or complaint that a pregnant woman is using a controlled substance" in an illegal manner. The state ACLU affiliate says the bill is dangerous for pregnant women and their fetuses because it would prevent them from seeking the health care they need.