Britain's Liberal Democrats become the first UK political party to formally embrace marijuana legalization, a bill to recriminalize public pot smoking in Maryland advances, a Seattle task force is taking a serious look at supervised injection facilities, and more.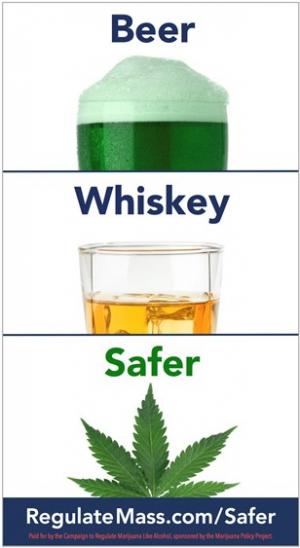 Marijuana Policy
Maryland House Panel Okays Making Public Pot Smoking a Crime. The House Judiciary Committee has approved a bill to make it a misdemeanor punishable by a $500 fine to use marijuana in public places. That measure is House Bill 777. The committee also killed a proposed amendment to the state Constitution that would have made marijuana use a right.
Massachusetts Hospital Association Opposes Legalization. The association's board of directors voted unanimously against legalizing marijuana, citing public health and safety concerns. Top elected officials of both parties, including Gov. Charlie Baker (R), Attorney General Maura Healey (D), and Boston Mayor Marty Walsh (D) have also come out against legalization.
Medical Marijuana
Alabama CBD Cannabis Oil Bill to Get Hearing Wednesday. "Leni's Law," House Bill 61, will get a hearing in the House Judiciary Committee. The bill would allow for the use of CBD under a physician's care for the treatment of debilitating medical conditions. Two years ago, the legislature passed a CBD bill, but it didn't allow for any use outside of a University of Alabama study.
Michigan Dispensary Raids Spark Protests. Nearly a hundred people took to the streets outside the Michigan State Police Gaylord Post Sunday to protest raids against 10 Oswego County dispensaries two days earlier. The Straits Area Narcotic Enforcement (SANE) team led the raids, which were the second such law enforcement assault on patient access in the area in the past year.
Nebraska Medical Marijuana Political Party Formed. Cornhusker activists tired of waiting for the legislature to act have formed a political party, Legal Marijuana Now Nebraska, and are preparing a signature drive to put medical marijuana to the voters. The will need to gather 6,500 valid voter signatures by August 1 to qualify for the November ballot.
Harm Reduction
Seattle Eyes Supervised Injection Facility. The newly-formed Seattle-King County heroin task force is look at a safe injection site as one way of addressing heroin use in the area. King County Sheriff John Urquhart said he is "keeping an open mind."
International
British Liberal Democrats Formally Adopt Marijuana Legalization Platform. During its spring conference over the weekend, the Liberal Democratic Party formally adopted marijuana legalization and a regulated marijuana market. The party envisions single-purpose stores to sell marijuana. The Lib Dems become the first political party in Britain to embrace legalization.
The Colombian Defense Minister, Luis Carlos Villegas, said last Friday that the government is concerned over an increase in coca crops. Villegas conceded that there was a 40% increase between 2013 and 2014, and that there was another significant increase between 2014 and 2015. He blamed the increased profitability of the drug trade thanks to a Colombian currency devaluation, and he blamed the FARC for encouraging peasants to grow coca in the hopes of receiving development aid down the road.