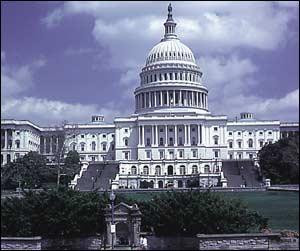 The MORE marijuana legalization with social justice act has passed the US House of Representatives! This is a big day for drug policy reform.
According to Rolling Stone, the vote was mainly along party lines -- only six Democrats voted against it, and five voted for it. The roll call isn't on congress.gov yet, so we don't have the list yet.
Phil is working on a Chronicle piece that we'll be posting sortly, and we'll have a longer one next week. We have a full Chronicle story on other good news from this week, namely the UN's reclassification of marijuana in the international drug scheduling system.
What's next for MORE? Whether any legalization bill is likely to get a chance for a vote in the Senate depends on what happens in the Georgia runoff races and whether Democrats or Republicans control that chamber. And the 51-50 majority Democrats will have if they win both Georgia seats will be a challenging environment too.
If there is a chance, one way or another, to move a legalization bill through the process in the Senate, the handful of Republicans who might consider legalization would probably prefer something like the STATES Act, a simpler removal of federal prohibition in states that have passed legalization. Perhaps some Democrats would prefer that too. What our movement's strategy should be in a situation like that is a question about which there will undoubtedly be different opinions, a possible source of contention lying ahead of us.
In the meanwhile, though, this is a time to be happy -- if not about everything in the country and our lives, at least about the MORE Act and the House.
Looking for the easiest way to join the anti-drug war movement?
You've found it
!