It's now less than two weeks until Election Day, and statewide marijuana initiatives are on the ballot in four states. All have a shot at winning, and as the clock ticks down, all of them are seeking last minute help to get them over the top.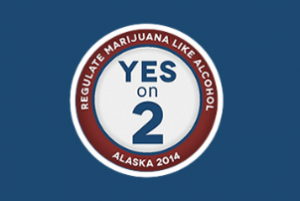 The Chronicle talked this week to people in the various campaigns, and all of them have concrete ideas on what people can do to help -- whether in-state or not -- in the final days. But before we get to what can be done, let's first review the initiatives, three that would legalize marijuana and one that would legalize medical marijuana:
Alaska Measure 2
The Measure 2 initiative allows adults 21 and over to possess up to an ounce and up to six plants (three flowering). It also allows individual growers to possess the fruits of their harvest even in excess of one ounce, provided the marijuana stays on the premises where it was grown. The initiative also legalizes paraphernalia.
The initiative grants regulatory oversight to the state Alcoholic Beverage Control Board, but gives the legislature the authority to create a new entity, the Marijuana Control Board. In either case, the regulatory authority will have nine months to create regulations, with applications for marijuana businesses to open one year after the initiative becomes effective.
A $50 an ounce excise tax on sales or transfers from growers to retailers or processors would be imposed.
The initiative does not alter either existing DUI laws or the ability of employers to penalize employees for testing positive for marijuana.
The initiative would not interfere with existing medical marijuana laws.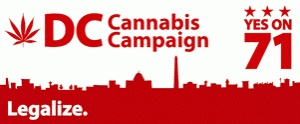 DC Measure 71
The Measure 71 initiative would allow adults 21 and over to possess up to two ounces of marijuana and six plants, three of which can be mature. Households could grow up to 12 plants, six of which can be mature. Growers can possess the fruits of their harvests. Plants could only be grown indoors.
Adults could transfer up to an ounce to other adults without remuneration. There are no provisions for taxing and regulating marijuana sales because District law forbids initiatives from taking up tax and revenue matters. A bill is pending before the DC city council that would do precisely that.
The initiative also legalizes the sale and possession of paraphernalia used for marijuana consumption. It does not change existing DUI law, nor does it "make unlawful" any conduct covered by the District's medical marijuana law.
Oregon Measure 91
The Measure 91 initiative allows adults 21 and over to possess up to eight ounces and four plants per household. Individuals can also possess up to 16 ounces of marijuana products or 72 ounces of liquid marijuana products. And individuals can also transfer up to an ounce of marijuana, 16 ounces of marijuana products, or 72 ounces of liquid marijuana products to other adults for "non-commercial" purposes.
The initiative would designate the Oregon Liquor Control Commission to regulate marijuana commerce. The commission would license, audit, and inspect growers, suppliers, and retailers. The commission could set purchase amount limits, which are not specified in the initiative. The commission would have until January 4, 2016 to begin licensing growers, producers, and retailers.
Marijuana sales from producers to processors or retailers would be taxed at a rate of $35 per ounce, $10 per ounce of leaves, and $5 per immature plant. The commission can recommend to the legislature any changes in the tax structure, which would then have to act to enact them.
The initiative does not alter either existing DUI laws or the ability of employers to penalize employees for testing positive for marijuana.
The initiative would not interfere with existing medical marijuana laws.
Florida Amendment 2
The Amendment 2 medical marijuana initiative makes legal the use of marijuana by a qualifying patient or caregiver. It would also make it legal for doctors to recommend medical marijuana and for "marijuana treatment centers" to distribute it.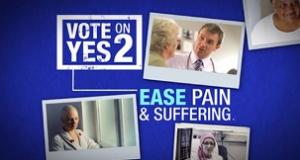 Patients qualify by having a "debilitating medical condition" including, but not limited to, cancer, multiple sclerosis, hepatitis C, HIV, and Crohn's Disease. Doctors could also recommend marijuana for "other conditions for which a physician believes that the medical use of marijuana would likely outweigh the potential health risks for a patient."
The Florida Department of Health would regulate medical marijuana and would issue patient and caregiver ID cards, develop rules and regulations for dispensaries, and define reasonable amounts of marijuana for medical use.
The initiative specifically does not allow use of medical marijuana by non-qualifying patients or the use of motor vehicle by patients under the influence. Nor does it require any accommodation for medical marijuana in schools or on the job or that health insurance companies cover medical marijuana expenses.
Because the initiative is a constitutional amendment, it needs 60% of the votes to pass.
What Can You Do?
Even with less than two weeks left in the campaigns, people can still help. There are slightly different tasks and needs in the different states, but all the campaigns are eager for help.
In Alaska, the Measure 2 campaign is asking for people to go to its Talk It Up Alaska web page, where people can choose from a number of ways to help.
"On that page, there are tabs that let people send messages to friends and family -- basically a pre-written email -- as well as phone banking tool," said Chris Rempert, Alaska political director for the Marijuana Policy Project, which is backing the campaign. "We have a limited phone bank list targeted toward people likely to support us, but less likely to get out and vote. People can go there, sign up, and start calling."
The campaign could also use some cash. Donations can be made online here.
"We've spent so much money on advertising, we're running low on funds for the final push," said Rempert. "We need money for yard signs, campaign literature, and the like."
And volunteers on the ground could help, too.
"Especially in Anchorage, we need help with getting signs up and phone banking," Rempert said. "We'll be doing door-to-door canvassing and volunteers would be welcome."
Don't forget engaging with local media.
"People who are in Alaska should be writing letters to the editor," he said. "The opposition has formed a grass-roots Facebook and letter-writing effort, so anyone who can write a letter will be appreciated."
In the nation's capital, the DC Cannabis Campaign is already in the early voting phase of the election. It is using social media, including a #YesOn71 Twitter hashtag, to get the word out.
It could, though, still use volunteers to go to the precincts and hand out information, as well as for phone banking. And it could use more money. To volunteer, go here; to donate, go here. You can even pay in bit coins, if you have them.
In Oregon, the Vote Yes on 91 campaign is urging people to contact their in-state friends and family members, do phone banking, and more.
"If you know any Oregonians, write them a short personal email about why passing Measure 91 is so important," said campaign spokesman Peter Zuckerman. "Reach out to your friends and family members and tell them to vote yes."
Volunteers can still help, too.

"Whether you're an Oregonian or not, you can volunteer," Zuckerman said. "We're working very hard to get out the vote, and we need help. Go to our web site, where we have mobile GOTV groups. If you can get at least six people to phone together at a house, we will send you materials to do it."
There's still more to come, too, Zuckerman said.

"We will be rolling out other ways to help soon, so stay tuned," he advised. "Voter turnout is going to be really important in this election. This is a tough campaign, and we have to fight for every vote. We know your readers are really committed to this issue. Please do everything you can to encourage your readers to help us out."
In Florida, the United For Care campaign is engaged in an uphill battle to hit that difficult 60% mark. As the election season enters its final days, the campaign is still looking for volunteers and still accepting donations. Florida would be the first state in the South to pass a full-blown medical marijuana initiative, and it could still use your help.
It's not too late to make a difference. Act now.