The mass migration of tens of thousands of children and adolescents from Central America festered for months before exploding into a full-blown border refugee/immigration crisis in the last few weeks, as images of hundreds of children warehoused in temporary holding facilities competed with equally compelling images of crowds of angry Americans loudly protesting their presence.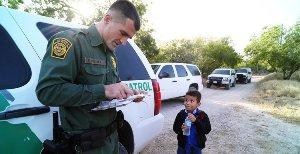 The finger-pointing is in full swing. Much of it centers on the need to "secure the border" and the Obama administration's alleged failure to do so. Other Republican critics blame the administration's alleged "softness" on child immigrants as a factor pulling the kids north. Democrats counter that the GOP's blockage of long-pending immigration reform is part of the problem.
A lot of the discussion centers around the "pull" factors -- those policies or social or economic realities that draw these immigrants toward the US, but equally at play are "push" factors -- those policies or social or economic factors that impel these emigrants to seek new, better lives outside their homelands.
And there is finger-pointing going on about that, too, with some loud and prominent voices placing a good share of the blame on prohibitionist US drug policies in Latin America -- their emphasis on law enforcement and military responses, their balloon effects, and their other unintended consequences.
The majority of the child immigrants are coming from El Salvador, Guatemala, and Honduras, the so-called Northern Triangle of Central America (the isthmus also includes Belize, Nicaragua, Costa Rica, and Panama). Those Northern Triangle countries suffered not only devastating civil wars in the 1980s, with the US supporting conservative, often dictatorial governments against leftist popular guerrilla movements (or, in the case of Honduras, serving as a platform for counterinsurgency against the leftist Sandinista government in Nicaragua), but also chronic poverty and income inequality.
They are also the countries feeling the brunt of the expansion of powerful Mexican drug trafficking organizations -- the so-called cartels -- who, in response to increased pressure from the Mexican government (assisted by US aid under the Merida agreement) began pushing south into the region around 2008. And they are countries where transnational criminal gangs, such as the Mara Salvatrucha (MS-13) have taken on an increasingly high profile, bringing high levels of criminal violence with them. (San Pedro Sula, Honduras, bears the dubious distinction of having the highest murder rate in the world.)
Honduran President Juan Fernandez is one of the prominent voices placing the blame for the crisis squarely on the war on drugs.
"Honduras has been living in an emergency for a decade," Hernandez told Mexican daily newspaper Excelsior. "The root cause is that the United States and Colombia carried out big operations in the fight against drugs. Then Mexico did it. This is creating a serious problem for us that sparked this migration. A good part of (migration) has to do with the lack of opportunities in Central America, which has its origin in the climate of violence, and this violence, almost 85% of it, is related to the issue of drug trafficking," he said.
Former Clinton administration labor secretary Robert Reich has been another prominent voice pointing to the role of the drug war -- and earlier militaristic US interventions in the region. He let loose in a Facebook post last weekend.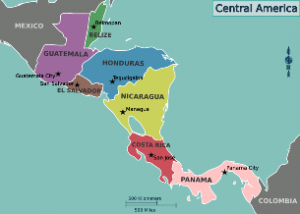 "I've been watching media coverage of angry Americans at our southern border waiving signs and yelling slogans, insisting that the children -- most of whom are refugees of the drug war we've created -- 'go home' to the violence and death that war has created, and I wonder who these angry Americans are," he wrote. The "United States is not a detached, innocent bystander" when it came to the refugee crisis, he explained.
"For decades, US governments supported unspeakably brutal regimes and poured billions into maintaining them ($5 billion in El Salvador alone). Implacable opposition to communism -- often defined as virtually any reformer -- gave these regimes a blank check," Reich continued. "The result is a legacy of dealing with opponents through extreme violence and a culture of impunity. Judicial systems remain weak, corrupt, and often completely dysfunctional. After the cold war ended, the United States lost interest in these countries. What was left was destruction, tens of thousands dead, and massive population displacement. The percentage of people living below the poverty line is 54 % for Guatemala, 36 % for El Salvador, and 60 % for Honduras. More recently gangs, organized crime, and drug cartels feeding the US market have become part of this unholy mix."
While the president of Honduras and Democrats like Reich could have political incentives in what is an increasingly ugly and partisan debate over the crisis, a number of experts on the region -- though not all of them -- agree that US drug policies in the region are playing a major role in the affair.
"Although there are many factors, clearly the drug war is one of them," said John Walsh, senior associate for drug policy for the Washington Office on Latin America (WOLA). "There can't be any doubt that drug trafficking and efforts to repress it are part of the criminality and violence in Central America," he told the Chronicle.
"It's not the only explanation, of course," he added. "There are decades of weak institutions and long histories of violence in the area. But if you take into account the shifting trafficking patterns resulting from the US helping other governments in the region put pressure on the industry and shift routes through Central America, it has certainly added to the problems."
"We've been engaged in a drug war for 40 years, and everywhere we put pressure, it bulges out somewhere else," said Nathan Jones, fellow in drug policy at Rice University's Baker Institute in Houston. "In the Miami Vice era, we put pressure on the Caribbean, and the trade moved to Mexico. We dismantled the Cali and Medellin cartels in the early 1990s, and in hindsight, we know that also empowered the Mexican cartels."
The pattern keeps repeating, Jones said.
"Through the Merida Initiative, we put more pressure on the Mexican cartels -- and for very good reasons -- but that resulted in their dispersal into Central America. The Zetas and the Sinaloa cartel established alliances and began carving out chunks of Central America. They shifted to two-state and multi-stage trafficking operations and tried to minimize their risk by having their loads stop in various countries."
At the same time the Mexican cartels were pushing (and being pushed) into Central America, Central American gangs were rearing their tattooed heads. Ironically enough, gangs like Mara Salvatrucha (MS-13) had their origins in another US war in the region: the Reagan-era effort to thwart the rise to power of popular leftist guerrillas.
"Deportation got us into this mess in the first place," said Jones. "We had immigrants coming from Central America during the wars of the 1980s. Some of them formed their own gangs after being rejected by Mexican street gangs in places like Los Angeles, and when they showed up in the criminal justice system, we deported them back to their home countries. We transnationalized those gangs in the process, and now the violence from those very gangs is resulting in another mass migration flow. And now we are proposing the same solution of deportation. This doesn't deal with root causes."
"I'm not a big proponent of the drug war as an explanation for everything," countered Eric Olson, associate director of the Latin American Program at the Woodrow Wilson Center in Washington, DC. "We need to stop thinking about the violence in Central America as a drug problem. It's a factor in the violence but not really a primary factor. Community based criminal networks involved in extortion, kidnapping, and other forms of criminal activity -- including retail drug markets -- are more of a factor," he told the Chronicle.
"There is virtually no state presence in most of the areas of highest violence so it's a little hard to blame the drug war," Olson continued. "Where the drug war has been the biggest problem has been when there are mass operations and mass detentions, but even those arrests have less and less to do with drugs and more and more to do with the criminalization of gang membership, extortion, and other things. We've got to stop seeing everything through the drug war lens."
"Criminal groups have diversified their business models," WOLA's Walsh conceded. "Drug trafficking is only one aspect, but the revenues are so huge that there is more money to buy weapons and corrupt officials, so it contributes to crime and impunity. There is no doubt this is part of the problem."
"This is a very complicated issue, with lots of causal factors, and blaming it solely on US policy has lots of shortcomings," said Alicia Magdalena Duda, a researcher with the Council on Hemispheric Affairs (COHA). "But the drug war and the violence is a big issue."
Assigning blame for the status quo is a backwards looking exercise, but what is to be done moving forward? There are divergences of opinion there, too.
"We have to recognize that just equipping these countries to chase drugs around in the interest of interdicting them for our purposes isn't contributing much to reducing violence and increasing public safety," said Walsh. "Drug enforcement as measured by how much they're interdicting has no impact at best, and probably makes things worse. Rather than foster the illusion that we can eradicate the drug trade, we need to steer law enforcement there to reduce violence by going after the worst, most violent actors rather than measuring success in tons seized."
"How to end the violence is a long-term issue," said COHA's Duda. "Those countries are facing extreme violence and poverty. To address this immigration crisis, we have to actively engage with them, and not just with monetary packages. One of the contributors to poverty is corruption, and corruption is rampant there. Ignoring that and just continuing with the present approach is not effective, either," she said.
Duda even broached a very controversial response, one that has also been heard in regard to Mexico and the prohibition-related violence there.
"Maybe they have to engage in peace talks with the gangs and cartels," she suggested.
"One of the great frustrations about Central America is that we supported those right-wing regimes during the Cold War, but we didn't deal with any of the underlying conditions, the grievances, the extreme income inequality, the crushing, grinding poverty," said Jones. "We need a sustained engagement with Central America, but we also have to leverage those host governments to do the right thing. We can't have a situation where wealthy elites are not paying their fair shares of taxes. We have societies fundamentally structured along wrong principles. It will take decades to turn things around, but it needs to happen."
"Our focus should be on reducing violence and addressing the factors that are actually driving the violence," said Olson. "This should include targeted law enforcement, but also prevention programs as well as gang intervention and reintegration programs. Only by reducing violence and the stranglehold criminal networks have on communities will people consider staying in place."
This is a complicated problem with no easy solutions and a lot of different suggestions. Whether prohibition and US drug policies have played a key role or only a supporting one, it does seem clear that, at best, they have not helped. At worst, our drug policies in the region have increased violence and corruption in the region, enriching the worst -- on both sides of the law.