A Wisconsin tribe moves toward legal marijuana, Oakland's effort to back the Harborside dispensary gets shot down in federal court, Peru wants to shoot down drug planes again, both major Kentucky governor candidates want to drug test welfare recipients, and more.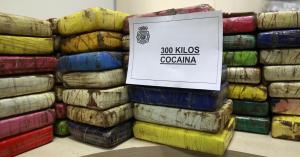 Marijuana Policy
California NAACP Files Legalization Initiative. The civil rights group has filed the Community Act to Regulate, Control and Tax Cannabis, the latest addition to the growing list of legalization initiatives filed in the state. Reports are that the initiative is not designed to compete with the still long-awaited proposal from ReformCA, of which the California NAACP is a member, but to submit model language in support of the broader effort. The initiative would legalize up to an ounce and allow personal grows of up to 25 square feet, as well as allow marijuana commerce.
Wisconsin's Menominee Tribe Votes to Legalize Marijuana on Reservation. Tribal members overwhelmingly approved two advisory questions on whether the tribe should legalize marijuana on its reservation. Recreational marijuana was approved 677 to 499, while medical marijuana was approved 899 to 275. The matter now goes to the tribal legislature, which, given the vote, will likely approve ordinances allowing for marijuana.
Medical Marijuana
Federal Appeals Court Rejects City of Oakland Lawsuit Backing Harborside Dispensary. The 9th US Circuit Court of Appeals has upheld a lower court ruling dismissing Oakland's lawsuit against the Justice Department and the Northern California US Attorney's office. The city had argued that closing the dispensary would deprive it of tax revenues and increase crime by creating a black market for marijuana. Then-US Attorney Melinda Haag moved in 2012 to seize Harborside, claiming it violated federal law by selling medical marijuana. The case continues even though the Justice Department has since said it generally wouldn't interfere with state marijuana laws.
First Las Vegas Dispensary Set to Open Monday. A spokesman for Euphoria Wellness said Thursday the dispensary had won final state and county approvals this week and would open for business Monday. It will be the first dispensary in Clark County. The first dispensary in the state opened last month in the Reno suburb of Sparks.
Drug Testing
Both Major Kentucky Gubernatorial Candidates Want to Do Welfare Drug Testing. Democratic Attorney General Jack Conway has joined Republican gubernatorial nominee Matt Bevin in calling for drug testing of some welfare recipients. "I don't want to see our tax dollars going to support drug addiction," Conway, the Democratic front-runner, said Thursday. But Conway called for suspicion-based drug testing, while Bevins called for random testing, and Conway rejects drug testing Medicare recipients, while Bevins is for it.
International
Peruvian Congress Approves Shooting Down Suspected Drug Planes. The Congress voted unanimously Thursday to allow military planes to shoot down suspected drug flights. Drug-fighting President Ollanta Humala is expected to sign the bill. Peru claims a ton of cocaine a day is flown to Bolivia. Peru used to shoot down drug planes, but stopped after one of its pilots in a CIA-run program shot down a small plane carrying US missionaries, killing US citizen Roni Bowers and her infant daughter, Charity.
Russia Threatens to Ban Wikipedia Over Drug "How To" Entry. Russia's online censor, Roskomnadzor, says it will ban the entire website from Russia unless it removes or blocks access to an article about how to make a marijuana preparation. The censor has also recently gone after Reddit and YouTube over similar postings. Click on the link for more.
Canada's NDP Would Decriminalize Marijuana "Right Away." New Democratic Party leader Thomas Mulcair said Thursday that "the NDP's position is decriminalization the moment we form a government" and that "it's something we can do right away." The NDP is leading most polls in the elections set for October. The Liberals under Justin Trudeau have called for outright legalization, but they're polling third, behind the Conservatives, who have taken a hard line opposing any moves at drug liberalization.
Dusseldorf Moves Forward on Legal Marijuana Sales Plan. Councilors in the German city Wednesday approved a pilot project to sell marijuana to adults. The move was a joint effort by the three parties that form the city's governing coalition, the Social Democrats, the Free Democrats, and the Greens. A similar move is afoot in Berlin, Germany's largest city, where councilors in the Friedrichshain-Kreuzberg district applied for a marijuana license in June.
(This article was prepared by StoptheDrugWar.org's lobbying arm, Drug Reform Coordination Network, which also pays the cost of maintaining this web site. DRCNet Foundation takes no positions on candidates for public office, in compliance with section 501(c)(3) of the Internal Revenue Code, and does not pay for reporting that could be interpreted or misinterpreted as doing so.)