A new Florida poll suggests that if the marijuana legalization initiative can get past the Supreme Court it can get past the finish line, a bipartisan Wisconsin bill would decriminalize pot possession, and more.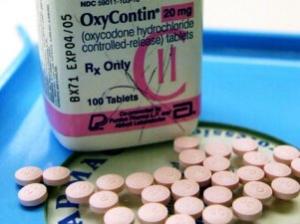 Marijuana Policy
Florida Poll Has Support for Marijuana Legalization Initiative at Two-Thirds. A new poll from the University of North Florida's Public Opinion Research Lab (PORL) found that 67 percent of respondents planned to vote yes on the Smart & Safe Florida marijuana legalization initiative. The initiative is currently awaiting approval from the state Supreme Court as the final step before appearing on the November 2024 ballot.
Earlier PORL polls has slightly higher support for marijuana legalization—76 percent last year and 70 percent in the spring—but those polls asked only a generic question about marijuana legalization, while this one asked respondents about the specifics of this proposed amendment.
"Yet again, it looks like it has a good chance of passing, if the measure makes it through the courts, and that's a very big if," said POL faculty director Michael Binder.
The proposal had the support of 78 percent of Democrats, 69 percent of independents, and 55 percent of Republicans.
Ohio Senate GOP Unveils Changes to Voter-Approved Marijuana Law, Includes Eliminating Home Cultivation, Creating New Taxes. With marijuana legalization set to go into effect on Thursday, Senate Republicans are moving quickly to try to make changes to the new law approved by voters just last month. On Monday, they moved to bar home grows, lower THC limits, lower possession limits, create new taxes, and ban some advertising, among other changes.
They did so by adding that language to an unrelated bill that was approved by the House in June. If approved by the Senate, the bill would then have to go back to the house for a concurrence vote on the changes. It would then have to be signed into law by Gov. Mike DeWine (R). This is unlikely to happen by Thursday.
The Republican proposal would lift the 10 percent tax on marijuana sales to 15 percent, decrease THC limits from 35 percent for plant material to 25 percent, slash the number of plants people could grow at home from 12 to zero, and reduce the personal possession limit from 2.5 ounces to one ounce.
.People will testify for or against the bill on Tuesday in the Senate General Government Committee. But the committee chair only gave the public about 2.5 hours to notify him if they want to testify.
Wisconsin Bipartisan Marijuana Decriminalization Bill to Be Filed Soon. With marijuana legalization seemingly unobtainable in the GOP-dominated state legislature, Reps. Shae Sortwell (R) and Sylvia Ortiz-Velez (D), along with Sen. Lena Taylor (D), are sponsoring a bill that would simply decriminalize pot possession. The bill would decriminalize the possession of up to a half-ounce of marijuana and prevent courts from counting possession convictions of up to an ounce so people could not be charged as repeat offenders and face more serious penalties.
"For small, simple possessions of marijuana, Wisconsin should not be throwing people in prison," the sponsors said in a co-sponsorship memo. "North Dakota, New Hampshire, Hawaii, Louisiana, Mississippi, North Carolina, and Nebraska have passed legislation that removes jail time for possessing small amounts of marijuana (not including full legalization states)," they said. "It is time for Wisconsin to join the national discussion."
More than 15,000 people are arrested each year for small-time pot possession. They currently face up to six months in jail. Under the decriminalization bill, they would face a maximum $100 fine.
Opiates and Opioids
Supreme Court Hears Oral Arguments over Bankruptcy Deal for Purdue Pharma. The Supreme Court on Monday heard arguments over a bankruptcy deal for Purdue Pharma, the company that brought oxycontin to the market in the late 1990s, that balances giving billions of dollars to those harmed by the subsequent opioid epidemic against giving members of the wealthy Sackler family, who owned Purdue Pharma, a shield against any additional opioid-related lawsuits.
In taking the case, the Supreme Court put the deal on temporary hold until it issues a ruling. The question at hand is whether a bankruptcy plan can give legal immunity to a third party—the Sackler family—even though they have not themselves declared bankruptcy. That mechanism is known as a nonconsensual third-party release.
If the Supreme Court were to block that stratagem, the Sacklers would no longer be shielded from civil lawsuits and the whole bankruptcy settlement, which was years in the making, would be in jeopardy. The US government is arguing that the deal gives the Sacklers the benefit of bankruptcy without its costs, but the Justice Department is largely alone in pressing this argument. Tribes, states, local governments, and people suffering from the opioid crisis have, for the most part, settled for the billions involved in this deal, and want to get their money.