This article was produced in collaboration with AlterNet and first appeared here.
As incoming president, Donald Trump will be, among other things, the man in charge of the nation's drug policy. Whether he takes a hand-on, direct approach to policy-making or whether he delegates decision-making authority on drug matters to subordinates -- think Attorney General Jeff Sessions and shudder -- the buck ultimately stops with Donald.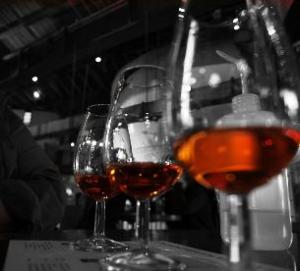 What a Trump administration will do with states that have legalized marijuana is a huge burning question, but the drug policy horizon extends well beyond weed. The Obama administration has championed federal drug sentencing reform, and the president is now commuting the sentences of dozens of drug offenders each week as the clock ticks down on his tenure. Will Trump reverse course?
There's also a huge cry for drug treatment in response to increasing heroin and prescription opioid use. Will a Trump administration be sympathetic? And what about harm reduction -- needle exchanges, supervised consumption sites, and the like? Do such programs have a future under Trump?
The short answer is: Who knows? Trump is proving day by day that how he governs will not necessarily have much correlation with anything he said on the campaign trail. And, as with his approach to many policy areas, what he has said about drugs, both during the campaign and in his earlier life, sounds both spur-of-the-moment and self-contradictory.
But Trump is not just a rather unpredictable president-elect. He's also a person with his own personal and family history, and that history includes a close encounter with substance abuse that sheds some light on his attitudes towards drugs and may influence his drug policy decision-making.
Donald Trump's older brother, and his overbearing father's namesake, "Freddy, Jr." was a full-blown alcoholic by his mid-20s (and Donald's teens) and drank himself into an early grave at the age of 43 in 1981. Freddy wasn't ready to take over the family business and instead became a fun-loving airline pilot, but his descent into the bottle had a traumatic -- and lasting -- impact on his little brother.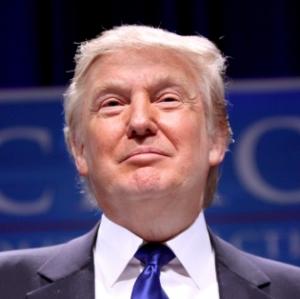 "I learned a lot from my brother Fred's death," Trump told
Esquire
in a
2004 interview
. "
He was a great-looking guy. He had the best personality. He had everything. But he had a problem with alcohol and cigarettes. He knew he had the problem, and it's a tough problem to have. He was ten years older than me, and he would always tell me not to drink or smoke. And to this day I've never had a cigarette. I've never had a glass of alcohol. I won't even drink a cup of coffee. I just stay away from those things because he had such a tremendous problem. Fred did me a great favor. It's one of the greatest favors anyone's ever done for me," he recalled.
Trump's experience with his brother turned him into a teetotaler, although he does swill Diet Coke instead. And he admits to one other "vice" in revealing terms. In a 2007 video, he said that hot women are his "alcoholism," especially "beautiful" teens.
"I never understood why people don't go after the alcohol companies like they did the tobacco companies," he continued in the Esquire interview. "Alcohol is a much worse problem than cigarettes."
Still, the free-wheeling marketeer wasn't ready to reinstate Prohibition because of Freddy, and that attitude extended to drugs. In the early 1990s, Trump reportedly talked about drug legalization, calling drug law enforcement "a joke" and saying "You have to legalize drugs to win that war. You have to take the profits away from these drug czars."
But Trump was singing a different tune on the campaign trail, especially in New Hampshire, which has been hit hard by the opioid wave. In a November 2015 interview with ABC News' Martha Raddatz, Trump backtracked.
"Well, I did not think about it," he confessed. "I said it's something that should be studied and maybe should continue to be studied. But it's not something I'd be willing to do right now. I think it's something that I've always said maybe it has to be looked at because we do such a poor job of policing. We don't want to build walls. We don't want to do anything. And if you're not going to want to do the policing, you're going to have to start thinking about other alternatives. But it's not something that I would want to do."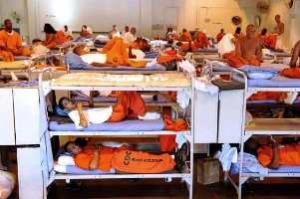 That suggests that he thinks if we just enforce drug laws more vigorously, we could solve the problem. But it also suggests that he hasn't really been paying attention to the last 40 years of the war on drugs. Still, he has also said that marijuana legalization "
should be a state issue, state by state
," suggesting that he will not try to roll back pot legalization in the eight states that have now voted to free the weed.
And in an October 15 speech in New Hampshire, where he made his most coherent remarks about drug policy, he was mainly about building the wall on the Mexican border to stop the flow of heroin from Mexico. But in that speech, he at least sketched the outlines of response that included increased access to the overdose reversal drug naloxone, increased reliance on drug courts, and increased access to the silver bullet of drug addiction, "abuse-deterring drugs." But he didn't say anything about how much he would be willing to spend on treatment and recovery (Hillary Clinton rolled out a $10 billion plan), nor how he would pay for it.
As with many policy areas, Trump's positions on drug policy are murky, seemingly only half-developed, and full of potential contradictions. Will having a teetotaler with a dead alcoholic brother in the White House make for better drug policies or an administration more understanding of the travails of addiction? As with many things Trump, we shall have to wait for his actions. Nominating drug war hardliners like Sen. Jeff Sessions (R-AL) to head the Justice Department and giving Vice President-elect Mike Pence props for enacting mandatory minimum drug sentences aren't good omens, though.