The president says he will formally declare a national emergency on the opioid crisis, Latino legislators embrace marijuana legalization, Utah medical marijuana supporters can begin signature-gathering for their initiative, and more.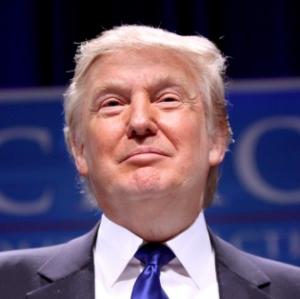 Marijuana Policy
Latino State Legislators Call for Marijuana Legalization. The National Hispanic Caucus of State Legislators adopted a resolution Wednesday calling for marijuana legalization. The group, which represents Latino legislators across the country, cited legalization's impact on reducing the black market and providing tax revenues, as well as the racist origins of marijuana prohibition.
Texas Bill to Reduce Pot Penalties Gets Hearing. The House Criminal Jurisprudence Committee held a hearing Wednesday on House Bill 334, which would decriminalize the possession of small amounts of marijuana. The bill was introduced last month by committee Chairman Joe Moody (D-El Paso) for the legislature's special session. The bill would decriminalize someone's first three pot possession offenses, but prosecutors could charge a misdemeanor for a fourth offense. No vote was taken.
Medical Marijuana
New York Proposes Regs to Expand State's Medical Marijuana Program. The state Health Department has released new proposed regulations that would ease access to the program. Among the proposals are reducing security requirements for registered groups, shortening the length of the course doctors must take to be able to recommend medical marijuana, and allowing two more types of marijuana products to be sold.
Utah Initiative Backers Get Okay to Begin Signature Gathering. The Utah Patients Coalition has received permission from state officials to begin signature gathering for their medical marijuana initiative. The group will need 113,000 valid voter signatures before April 15, 2018.
Heroin and Prescription Opioids
Trump Says He Will Declare National Emergency on Opioids. President Trump said on Thursday that the opioid epidemic is a national emergency and that he will act to officially declare it so. "The opioid crisis is an emergency and I'm saying officially right now it is an emergency," Trump said in remarks reported by Reuters. "We're going to draw it up and we're going to make it a national emergency. It is a serious problem, the likes of which we have never had." Trump's announcement comes a week after a White House commission on the opioid crisis urged him to declare a national emergency. The move could free up more resources to fight the overdose epidemic and give the government more flexibility to deal with the crisis.
Asset Forfeiture
Pair of Congressmen Urge Sessions to Reconsider on Asset Forfeiture. US Reps. John Conyers (D-MI) and Jim Sensenbrenner (R-WI) have sent a letter to Attorney General Jeff Sessions objecting to his plan to expand the Justice Department's civil asset forfeiture program. "I am deeply disappointed by the Justice Department's recent move to reverse its ban on adoptive seizures," said Conyers in a statement. "The prior policy, which was instituted in January of 2015, greatly curtailed this practice, which provides financial incentives for law enforcement to seize the property -- including the homes -- of individuals who may not even be guilty of a crime. I call on Senator Sessions to withdraw the new policy, which is contrary to the growing bipartisan effort to reform our civil forfeiture laws and practices. Indeed, the time has come for Congress to enact the DUE PROCESS Act, a bipartisan bill to significantly alter these laws and increase protections for innocent property owners."