A new doctors' group is calling on the medical community to be open to marijuana legalization, kratom activists file a FOIA on the DEA, New Zealand's new prime minister says she will hold a referendum on marijuana legalization, and more.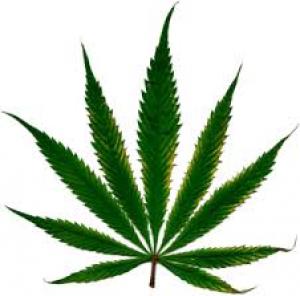 Marijuana Policy
New Doctors' Group Advocates for Marijuana Legalization. A newly formed physicians' group is calling on organized medicine to be open to legalizing and regulating marijuana. Doctors for Cannabis Regulation includes as members former US Surgeon General Jocelyn Elders and former US Center for Substance Abuse Treatment Westley Clark.
Maine Governor Wants to Delay Legal Marijuana Sales. Gov. Paul LePage (R) has proposed that lawmakers delay recreational marijuana sales instead of trying to pass a legislative rewrite of the voter-approved 2016 legalization initiative. LePage is proposing pushing the sales date back to January 2019. Lawmakers have already pushed the sales date back to February 2018.
Heroin and Prescription Opioids
Trump's Vow to Deliver Emergency Opioid Proclamation Is News to His Advisors. When President Trump announced Monday he would deliver an emergency proclamation on the opioid crisis next week, he blindsided his advisors, who are now scrambling to actually develop a plan. Despite Trump's remarks, it is unclear how or if it will be done, when it will be announced, and whether there is permanent leadership in place to execute it. "They are not ready for this," a public health advocate told Politico, which reported that top officials were "stunned" by Trump's off-script remarks.
Kratom
Citing DEA "Shadow Campaign," Kratom Backers File FOIA Request. Charging that the DEA is involved in a "shadow campaign" against the herb, the American Kratom Association has filed a Freedom of Information Act request for all records of kratom-related communications between the DEA and state lawmakers, law enforcement officials, coroners, and medical examiners. The association believes a recent claim of a "kratom-related death" by a local coroner is "part of a larger behind-the-scenes push against kratom by the DEA in the wake of its decision last year to suspend an emergency scheduling push that would have effectively banned the legal botanical product," according to its press release.
Criminal Justice
In Speech to Oklahoma Sheriffs, Sessions Praises Asset Forfeiture, Denies Need for Sentencing Reform. Addressing the Oklahoma Sheriffs Association in Midway City Wednesday, Attorney General Sessions praised President Trump as a "law and order president," defended federal asset forfeiture, and denied that the country has a mass incarceration problem. "If you want to bring down our prison population, then we should bring down crime," Sessions said in prepared remarks.
International
Colombia Coca Farmers, Social Organization Call General Strike. Upset by the government's failure to fully implement peace accords signed with the leftist FARC rebels 11 months ago, dozens of groups, including the National Coordinator for Coca, Poppy, and Marijuana Growers; the National Coordinator of Communities and Afrodescendant Organization, and the National Coordinator of Indigenous Peoples have called an indefinite strike. "This national strike is to demand compliance with the agreement. We hope that the Government respects our right to protest, "said the spokesman of the National Association of Peasant Reserve Zones, Cesar Jerez, in a statement issued by Patriotic March.
New Zealand Will Hold Referendum on Marijuana Legalization. Incoming Prime Minister Jacinda Arden has said the country will hold a referendum on marijuana legalization at some point in the next three years. She has not taken a position on the issue herself, but said she wanted to hear the view of the public.
Peru Congress Passes Medical Marijuana Bill. The Congress approved a bill Thursday that would legalize medical marijuana in the Andean nation. The move has the support of President Pablo Kuczynski, who proposed it after a scandal erupted when police cracked down on a group of mothers making cannabis oil in a home factory to treat their epileptic children.