New Jersey's Senate president says marijuana legalization is coming "soon," the Norwegians begin moving toward heroin-assisted treatment, and more.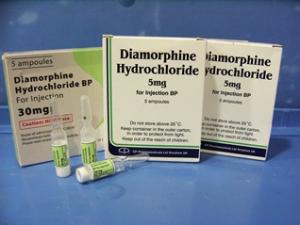 Marijuana Policy
Key New Jersey Pol Says Legalization Coming "Soon." "I think it's gonna happen soon," State Senate President Stephen Sweeney (D-Gloucester) told NJ Advance Media Thursday, saying it could happen as early as next month. "We'll have the legislation done. Then you have to do the regulations and everything else." He said he hoped to see a final draft of the bill, next week, hold hearings quickly, and vote in September. "We're getting much closer," Sweeney said.
International
British Police Commissioner Calls for Marijuana Freedom. Police and Crime Commissioner for North Wales Arfon Jones has called for marijuana users to be able to grow and sell the plant without fear of arrest in cannabis clubs. He is calling for the country to adopt Spanish-style marijuana "collectives" where members sell homegrown weed to each other. At least 75 cannabis clubs currently exist in Britain, all operating with a wink and a nod from local police.
Norway to Begin Providing Free Heroin to Hardcore Addicts. Norwegian Health Minister Bent Hoie has asked the Directorate of Health to create a list of heroin addicts must suitable for receiving heroin-assisted treatment and to assess the economic consequences of creating such a program. "We want to help those addicted who are difficult to reach, those who are not part of LAR (drug-assisted rehabilitation) and who are difficult to treat," he said. The pilot program is set to start in 2020 or 2021. Local governments in Oslo and Bergen are reportedly applying to participate.