The war on drugs continues to exact a lethal toll, with drug law enforcement-related deaths occurring at a pace of just under one a week so far this year. There were three in January, and four more last month, bringing this year's toll so far to seven.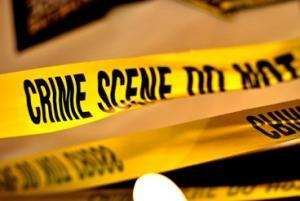 Of the February killings by police, one was of an unarmed white man, one was of an unarmed black man, and two were of armed black men. In all four cases, police shooters claimed they feared for their lives. In the cases of the three black men killed in the drug war, protests broke out after each killing. That didn't happen with the white guy, though.
The unarmed white man allegedly struggled with an arresting officer, the unarmed black man was holding a cell phone mistaken for a weapon, one armed black man was shot fleeing from police in disputed circumstances, and the other was shot by police as he wore a holstered weapon.
Where the war on drugs intersects with the American obsession with firearms possession, the bodies fall fast. None of the victims actually fired at an officer, but officers' fears of being shot impact the way they approach their duties, and the results are deadly -- even when there's not actually a real gun around.
Here's the February death toll:
On February 5, San Antonio police Officer John Lee shot and killed Antronie Scott, an unarmed black man, after an officer trying to arrest him said he mistook a cell phone in Scott's hand for a weapon. Scott, who was wanted on drug possession and weapons warrants, was being tracked by two detectives, who radioed the uniformed officer to make the arrest.
According to My San Antonio, at a press conference the following day, Police Chief William McManus explained that: "Officer Lee stated that he feared for his life when he discharged a single round" and the shooting happened "in the blink of an eye."
Audio of the incident confirms that Lee shouted, "Show me your hands!" and then shot within seconds. Lee told McManus he though Scott was holding a gun, but it turned out to be a cell phone.
There is no video of the incident because San Antonio police are not yet equipped with body cameras and the officer's dashcam had an obstructed view.
The killing sparked angry protests organized by activist Alvin Perry and Scott's family the following week.
"Just like my shirt says, 'Will I be next?' Anyone one of us could be next," said Perry. "Things like this have happened in San Antonio, but it's been swept under the rug or overlooked."
By the week after that, Scott's family had filed a federal lawsuit against Officer Lee, the police department, and the city of San Antonio. The lawsuit charges that "no reasonable police officer and/or law enforcement officer given the same or similar circumstances would have initiated such a vicious and unwarranted attack on Mr. Scott within a second of directing Mr. Scott to show his hands."
The lawsuit also cited department policy, which allows police too much discretion in use of lethal force.
Chief McManus moved to fire Officer Lee, placing him on "contemplated indefinite suspension" as the first step toward termination.
*****
On February 21, a Seattle police officer shot and killed armed black man Che Taylor, 47, after they encountered him apparently selling drugs while they conducting surveillance in the Wedgewood neighborhood.
According to the Seattle Post-Intelligencer, citing police accounts, officers spotted Taylor wearing a holstered handgun and, knowing he was barred from carrying firearms because of a past felony conviction, swooped in to arrest him as he stood beside the passenger window of a parked car. When officers tried to detain him, he allegedly refused to show his hands and lower himself to the ground as police ordered. So one officer opened fire on him.
The Seattle Police made available dashcam video of the shooting, but it does not clearly show Taylor's actions before he is shot. It does show two police officers armed with rifles approaching an apparently oblivious Taylor, who jerks his head up as they draw near, and then appears to be trying to comply with their contradictory demands -- "Hands up!" and "Get on the ground!" -- before being shot repeatedly by one of the officers.
While police said Taylor was trying to reach for his holstered handgun, the video doesn't show that. It does show the second officer opening fire on Taylor as soon as he (the officer) comes around the car, in what looks an awful lot like a summary execution.
The officer has been identified as Michael Spaulding. This wasn't his first killing. In 2013, he shot and killed a mentally ill man after slipping and falling, arguing that he no choice but to defend himself. That killing was ruled as justified by a King County inquest. The following year, he signed onto a desperate lawsuit to block Justice Department-mandated police use-of-force reforms.
The alternative weekly The Stranger consulted with several veteran police officers who criticized police for issuing contradictory demands and said that, contrary to the police account, he was complying with police orders. One, recently retired from the Kings County Sheriff's Office, who asked not to be identified had this to say:
"From the angle presented, I cannot draw any type of conclusion [about whether the shooting was justified]," he said. "If those officers had body cameras, it would be a lot easier." They were not wearing body cams.
"If they know they're dealing with a person that's armed," he said, "then you want to come in with force showing."
The way officers rush toward the car with their guns out is "standard stuff... That looks pretty textbook."
"From what I saw, he was told to get down, and he was getting down. And while he was down, I don't know what prompted them to shoot... He's getting down. But we can't tell if he's getting all the way on the ground."
"He was obeying commands," the former officer said. "And it looks like the other officer was going in to take control of him, when the officer with the rifle began to shoot."
Here's the video:
*****
On February 26, a Pennington County, South Dakota, sheriff's deputy shot and killed Abraham Mitchell Fryer, an unarmed white man. According to the Rapid City Journal, citing police sources, Deputy Robert Schoeberl pulled over Fryer, who was wanted on drug charges, in Rapid Valley just before midnight. Within moments, Fryer was dead, with the Journal reporting that "the shooting apparently came after the two men had fought."
Both men were transported to a local hospital, where Fryer was pronounced dead. Deputy Schoeberl was treated for unspecified injuries and released.
Police were quick to release Fryer's criminal history, calling it "extensive," and noting that he was wanted for failure to appear on marijuana possession, drug possession, and possession with intent to distribute charges in neighboring Meade County. He was also wanted by federal authorities on a weapons charge, but was unarmed at the time he was killed.
The shooting is under investigation by the state Department of Criminal Investigation, which is expected to issue a report within 30 days.
*****
On February 29, Raleigh, North Carolina, police Officer J.W. Twiddy shot and killed Akiel Denkins, an armed black man, after a foot chase. According to the Raleigh News & Observer, Twiddy was attempting to arrest Denkins on outstanding felony drug charges when Denkins took off running.
Police and witnesses agreed that the pursuit began outside a business on East Bragg Street, in a heavily African-American neighborhood, but disagreed on much else. According to a preliminary report from Police Chief Cassandra Deck-Brown, Twiddy caught up with Denkins behind a nearby house and grabbed him. As the pair struggled, Denkins allegedly pulled a handgun from his waistband and "began to move it toward Officer Twiddy," the report said.
"While still struggling with Mr. Denkins, Officer Twiddy drew his duty weapon and fired multiple shots as Mr. Denkins continued to move the firearm in his direction," the report said. "After the first shots were fired, Officer Twiddy felt Mr. Denkins' hand or arm make contact with his duty weapon. Officer Twiddy, fearing that Mr. Denkins was either going to shoot him or attempt to take his duty weapon, stepped back and fired additional shots at Mr. Denkins, who still had the firearm in his hand."
But the report clashes with accounts from witnesses. Denkins' former basketball coach, M.M. Johnson, said he talked to numerous people who were on the street when Denkins got shot.
"They said he took off running," Johnson said. "Everybody that was standing out there was talking about it. Ain't nobody said nothing about a struggle. They said he took off running and the police officer fell and started busting (shooting) because he couldn't catch him."
A preliminary autopsy report showed that Denkins was hit by four bullets -- one in his chest, one on his left forearm, one on his right upper arm, and one on his right shoulder. But the report does not say whether any of the shots came from behind.
Joe Jabari, owner of the building where the pursuit began, said he heard "a lot of people" say Denkins had been shot in the back and that he was "absolutely shocked" at the police chief's report.
"This kid came to me many times, saying, 'I wish I didn't have a felony charge because I need to change,' " he said. "He was trying, honest to God he was trying. That day, I don't know what happened. I'm not defending nobody, but some of these kids feel like they have no choice."
Denkins had previous drug convictions and was out on $10,000 secured bond after being charged in October with two counts of selling or delivering cocaine and one count of felony possession of cocaine with intent to sell or deliver. He had failed to show up for a court date, and an arrest warrant had been issued days before he was killed.
After the shooting, neighborhood residents broke into spontaneous protest, chanting "No Justice, No Peace," and later that evening, a small group gathered around "an anti-police sign with an expletive" that was hoisted on a utility pole.
Denkins' funeral last Friday was attended by more than 200 people, with "people wearing baggy jeans, red bandanas and anti-police T-shirts mingled with people wearing smart suits," as ABC News put it.
"Justice will be served whether we know it or not. Not by men, not by a judge but by the ultimate Supreme Court, Jesus Christ," said friend Aaron Cummings.
Officer Twiddy has been placed on administrative leave while the State Bureau of Investigation looks into the matter.