Michigan became the first legal marijuana state in the Midwest today, the feds send a shot across the bow of an effort to get a safe injection site up and running in Denver, cartel violence challenges Mexico's new president, and more.
[Errata: This article initially reported incorrectly that driving under the influence of marijuana under MIchigan's legalization law would result in a ticket. DUI remains a felony in Michigan.]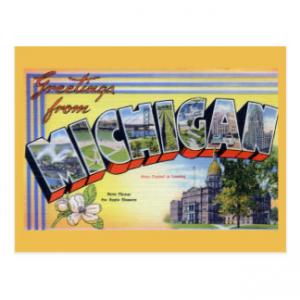 Marijuana Policy
Michigan Marijuana Legalization Now in Effect. As of today, it is legal to possess up to 2.5 ounces of marijuana and grow up to 12 plants in Michigan. There is no public smoking allowed and driving under the influence remains a crime. The state's system of taxed and regulated marijuana sales, however, is not expected to be up and running until 2020. [This article initially reported incorrectly that marijuana DUIs would result in getting a ticket. DUI remains a felony in Michigan.]
New Yorkers Want to Legalize Marijuana to Fix the Subway. Lawmakers are eyeing legal marijuana tax revenues as a means of helping to modernize New York City's subway system. Subway officials say they'll need $40 billion to upgrade, and legal weed could help. "The biggest issue we hear about as elected officials is the state of the subway system," said Corey Johnson, the New York City Council speaker. "To be able to tie these things together is something that could be highly impactful and potentially transformative."
Harm Reduction
Denver DEA, US Attorney Warn City on Safe Injection Sites. As city and county officials move toward establishing a safe injection site for drug users, representatives of the federal government are warning that they are illegal and anyone involved could be looking at years in federal prison. In a joint statement, the feds were blunt: "Foremost, the operation of such sites is illegal under federal law. 21 U.S.C. Sec. 856 prohibits the maintaining of any premises for the purpose of using any controlled substance. Potential penalties include forfeiture of the property, criminal fines, civil monetary penalties up to $250,000, and imprisonment up to 20 years in jail for anyone that knowingly opens, leases, rents, maintains, or anyone that manages or controls and knowingly and intentionally makes available such premises for use (whether compensated or otherwise). Other federal laws likely apply as well." The feds also argued that safe injection sites don't actually produce claimed harm reduction benefits and that "these facilities will actually increase public safety risks" by "attracting drug dealers, sexual predators, and other criminals." Those claims are, at best, debatable.
International
Mexican Cartel Gunmen Kill Six Cops in Deadliest Attack of the AMLO Era. In the deadliest attack since President Andres Manuel Lopez Obrador (AMLO) took office last Saturday, gunmen of the Jalisco New Generation Cartel attacked police transporting a prisoner in Jalisco state, leaving six police officers dead. The attackers came in three vehicles and escaped, setting up roadblocks of burning vehicles they had commandeered. AMLO came into office pledging to quell widespread cartel violence.